---
With over 20,000 collective followers on our team's social media outlets, we're in a unique position to assist with both creating awareness of a prospect's skill set and recent on-floor performance. From crisp recruiting updates to updated in-season stats to a potential last-minute change in schedule that needs to be conveyed socially, this package allows the player to control the information available to the public about their game.
Become an #SMPMember: Click the Logo Below

---
Program Director
Kirk Pointer
Program Headquarters
Atlanta, Ga.
PeachStateBasketball.com Tournaments Attended:
#PSBSpringShowdown
#PSBTipOffClassic
#PSBMayDay
Kirk Pointer's reflection on the 2016 campaign
The 2016 campaign resulted in both the Junior and Sophomore teams winning the championship at Nike Nationals. Coach Pointer emphasized that this success did not happen overnight. "We started this program in 2010 with one team. Those players blazed a path for the younger ones to follow. Today we have more than 10 teams that compete at various age levels."
Coach Pointer also mentioned the moment that set the tone for the rest of the year. "Chad Hubbard and I told our teams in our first practice that we had one of the best teams in the country on paper. We set a goal that night to win Nike Nationals on both levels. It is very satisfying to win the championship in just the third year of competition within the EYBL circuit."
This is only the second time a program has swept both divisions within Nike Nationals and the first time a Georgia team accomplished such a feat (although the male program, Georgia Stars, did the same last year). Coach Pointer said, "We had a chance to win Nationals last year, but injuries set us back. Only being able to play with six players left a bad taste in our mouth."
When asked about the keys for Team Elite's success he mentioned two important ingredients. "We are all about defense. That is the biggest reason why we can compete with anyone. Even when our  shots are not falling, we can stay in the game. And we also make sure that our girls interact outside of basketball. We know that if they can have each other's back off the court then they will definitely have each other's back on the court."
Kirk Pointer on Being a Part of #PSBFamily
"From Day One the Peach State Family has treated us well and has always exhibited professionalism. Before we were known nationally, Brandon Clay and his staff have given us exposure and the chance to play the best. For us, Peach State Basketball events give us an opportunity to play many of the best teams from all over the country while still being able to sleep in our beds at night. So it is a cost efficient option. Even the non-certified tournaments have a national feel. That is very important for us. We do not have to play in local tournaments versus other local teams. Instead we are able to get premier competition even before we hit the national circuit."
Brandon Clay's Take
"What Kirk Pointer and his staff have done in building a program from the ground up into the nation's premier Nike Girls Elite Youth Basketball League organization in 2016 is remarkable. Team Elite swept the Nike Nationals Junior and Sophomore Divisions. Their time, effort and willingness to expose the players to events with competition from teams regardless of shoe company affiliation speaks volumes to his vision for Team Elite. We're proud to have been locked in arm and arm with Pointer's program since its' inception. With a whole wave of high major Division One recruits graduating but another wave still in the pipeline, I'm excited to watch how Team Elite progresses into 2017. Their Class of 2019 team shined on center stage during the PSBEndOfTheRoad showing that the future remains bright."
@SUVtv Video from the PSB Tip-Off Classic: Team Elite Indy Magic Blanding
Team Elite Two Times. Pointer EYBL PSB beats Tennessee Flight 🏆

[📷: @JLHemingwayPSB & @ChrisHansenPSB] pic.twitter.com/yRegYonLbA

— Brandon Clay (@BrandonClayPSB) July 30, 2016
#PSBMayDay @TeamElitebball is the winner of the @BrandonClayPSB bracket championship! #AnyGymIsHome pic.twitter.com/u1W9bsVnj2

— ProspectsNation.com (@ProspectsNation) May 8, 2016
2017 PLAYERS






Rakeah Williams of Newman, Ga., – Committed Georgia State
Underclassmen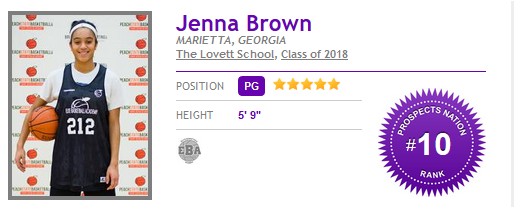 Team Elite Alumnae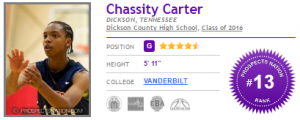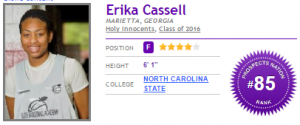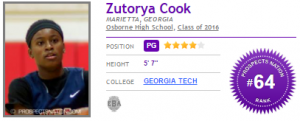 Raven Johnson (2016) – East Carolina



Jonathan Hemingway is the Assistant Director of Scouting for the JumpOffPlus.com International Scouting Report, is on the Naismith Trophy Board of Selectors and owns CoachHemi.com, the go-to source for coaches for X's and O's.  He is the floor director of #TeamEBA camps, a site director for #TeamPSB tournaments and can be reached at [email protected].