---
With over 20,000 collective followers on our team's social media outlets, we're in a unique position to assist with both creating awareness of a prospect's skill set and recent on-floor performance. From crisp recruiting updates to updated in-season stats to a potential last-minute change in schedule that needs to be conveyed socially, this package allows the player to control the information available to the public about their game.
Become an #SMPMember: Click the Logo Below

---
Program Director
Thomas Davis
Program Headquarters
New York, New York
PeachStateBasketball.com Tournaments Attended:
#PSBRealDeal
#PSBElite32
Committed 2017 Players
Saeeda Abdul-Aziz – Davidson
Apilyn Bony – Liberty
Korina Guerra – Sacred Heart
Ashley Jones – West Virginia
Celina Lott – Marquette
Sierra Mayo – Army
Milicia Reed – Ole Miss
Thomas Davis on the 2016 Campaign
Exodus NYC saw both their Junior and Sophomore teams qualify for Nike Nationals at the end of July. And now a few weeks before signing day, the program has seven seniors committed to play Division I basketball. Yet when asked what the highlight of the summer was for Exodus NYC, Davis mentioned a loss.
"The game we played versus FBC Motton at PSB Real Deal in the 'Ville is a game that will stick out for me for a long time. There was so much talent on that court. Our kids made big shots. We hit a shot to go up under :08 and they hit a shot to win it right after. That was a great game and atmosphere for our team. That is what summer ball is all about. Play the best teams and play in front of a bunch of coaches."
With another successful campaign in the books for the ladies from Exodus NYC, Davis says there are bigger things on the horizon.
"We are loaded in every class. Our program continues to grow. Our 2020 and 2021 kids are going to be difficult for other teams to match up with."
@SUVtv Video from #PSBRealDeal: Exodus NYC vs. FBC Motton
Awesome start to the day when you walk into @ExodusNYC VW @FBCMotton #PSBRealDeal

— Chris Hansen (@ChrisHansenPSB) July 9, 2016
FBC Motton vs Exodus NYC EYBL was a SHOW here at #PSBRealDeal. So much talent on one court & great coaches to match. pic.twitter.com/HBGNAT1s0u

— Brandon Clay (@BrandonClayPSB) July 9, 2016
Top Returners
Class 2018
Jenna Annecchiarico
Emma Cuccurullo
Zaria Dorsey (No. 32)
Aziah Hudson 
Donnetta Johnson (No. 20)
Dara Mabrey (No. 46)
Destiny Samuel
Grace Stone
Class of 2019
Lauren Hanson
The Benefits of Playing in PSB Events by Thomas Davis
"We have been playing in Peach State events for eight years and counting. We keep coming back, because these tournaments always give us a marquee match-up from teams around the country. There is no bias here. We are able to play teams that we would otherwise not be able to play at other events. Plus the kids love it. They get publicity and gain notoriety. PSB always seems to capture the moment to share with the world. I am already excited about playing in next year's Summer Invitational."
Brandon Clay on Exodus NYC
"Since playing in the PSBElite32 in 2009, Exodus NYC has a long standing tradition of showing up in full force to Peach State Basketball events. After officially joining the PSBFamily in 2014, Thomas Davis has done an excellent job of continuing to build the reputation of the program. With a program loaded with college prospects, Exodus is a leader in the northeast and nationally alike. With both his junior and sophomore programs qualifying for Nike Nationals this season, Davis crew has paved the way for success into the next decade. I'm proud to partner with Exodus NYC going into the next decade."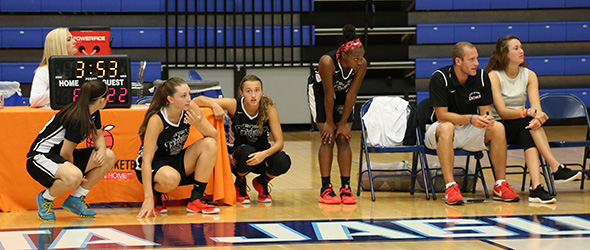 Exodus PG Taliyah Medina dropped a light 20. One of the best in the 2020 class. pic.twitter.com/MK1q7RMiTN

— AdrianPenlandBBall (@AP_BBall) July 29, 2016
Exodus is known for their aggressive style defense but also their fast pace transitional offense. pic.twitter.com/Z4p0vspYeD

— PSB Events (@PeachStateBBall) July 28, 2016
McDonald's All-Americans from the Exodus NYC Program

Anjale Barrett (2007) – Maryland
Brianna Butler (2012) – Syracuse
Bianca Cuevas (2014) – South Carolina
Bria Hartley (2010) – UConn
Marina Mabrey (2015) – Notre Dame
Erica Morrow (2007) – Syracuse
Jenn O'Neal (2010) – Kentucky
Samantha Paralis (2008) – Ohio State
Epiphanny Prince (2006) – Rutgers
Shenneika Smith (2009) – St. John's
Kia Vaughn (2006) – Rutgers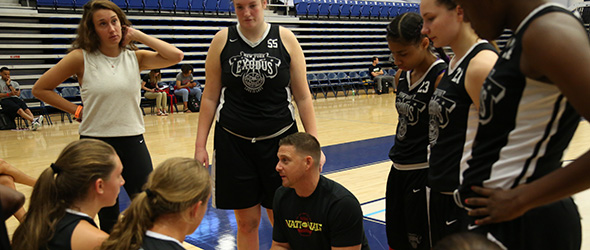 Jonathan Hemingway is the Assistant Director of Scouting for the JumpOffPlus.com International Scouting Report, is on the Naismith Trophy Board of Selectors and owns CoachHemi.com, the go-to source for coaches for X's and O's.  He is the floor director of #TeamEBA camps, a site director for #TeamPSB tournaments and can be reached at [email protected].