---
With over 20,000 collective followers on our team's social media outlets, we're in a unique position to assist with both creating awareness of a prospect's skill set and recent on-floor performance. From crisp recruiting updates to updated in-season stats to a potential last-minute change in schedule that needs to be conveyed socially, this package allows the player to control the information available to the public about their game.
Become an #SMPMember: Click the Logo Below

---
The Alabama Southern Starz completed another successful year on the travel circuit. With their older teams playing in front of hundreds of college coaches at each tournament and their younger teams winning AAU titles, coach Doug Bush has built the Southern Starz into one of the premier travel programs nationally. Here is their 2016 season in review.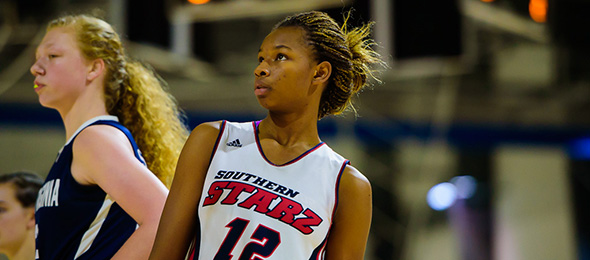 Program Director
Doug Bush
Program Headquarters

Huntsville, Alabama
Official Website
Official Twitter
PSB Tournaments Attended:
#PSBPreSeason
#PSBTipOffClassic
#PSBRealDeal
#PSBSummerInvite
#PSBEndoftheRoad
2017 Players
Ashlyn Adkins – Available
Ataiya Bridges – Available
Brooke Burns – UT-Chattanooga
Ollie Carson – Available
Kaitlin Carter – Available
Conley Chinn – Belmont
Kayla Dark – Available
Elexis Evans – Available
Channing Gafford – Available
Kennedy Gavin – Southern Mississippi
Brittany Grice – Eastern Kentucky
Allie Kennedy – Southern Mississippi
Tamaya Long – UT-Chattanooga
Darby Madden – North Alabama
Briasia Richardson – Available
Nicole Shirley – Faulkner
Terri Smith – Western Kentucky
Myah Taylor – Mississippi State
Unique Thompson – Auburn
Haley Troup – South Carolina
Emme Willoughby – Alabama-Huntsville
Nationally Ranked Prospects per ProspectsNation.com



Returning Players
Hannah Barber – 2018/Alabama Commit
Zippy Broughton – 2018
Allie Craig Cruce – 2018
Angela Grant – 2018
Claire Holt – 2018
Caitlyn Hose – 2018
Skyla Knight – 2019
Karleigh Sledge 2018
Ajah Wayne – 2018
JuToreyia Willis – 2018
Alexis Woods – 2018
Doug Bush on the Southern Starz 2016 Campaign 
The first thing that coach Bush mentioned when asked about the program coming out of 2016 season was 'Level of Play.' He says, "All of our teams had a chance to play against the nation's top programs at PSB Tournaments and the other tournaments we competed at. We played against the many of the top shoe teams like Central Florida Elite EYBL, Missouri Phenom EYBL and Indy Lady Gym Rats EYBL.  We even went 1-1 against the Nike National Champs, Team Elite Pointer EYBL. In all we were 3-2 overall versus four different EYBL Junior teams. We also played a lot of the top independent teams as well from across the nation like San Antonio's Finest. We won games and proved that we can compete at the highest level possible during the summer months."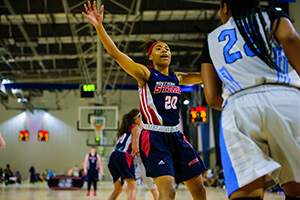 Then Bush mentioned what is most important to growth of their program. "The depth of our program ensures that we will always have multiple prospects in each class get recruited and signed. We do things a little different than everyone else, but it is important. For the most part we keep each age group together. We are not in a rush to move kids up and that helps with their development. Especially with kid's ability on learning how to score."
When talking about all the Starz teams he was quick to point out the quality of players that are coming up in the middle school ranks. "Our 2021 team played very well this year and our 2022 team just completed a back to back AAU Championship. We have some players that could be very special in upcoming years."

Bush on the Advantages of Playing in PSB Tournaments
"The first thing that comes to mind is it proximity. Not only is convenient for us travelling, but also our kids are going to be recruited by schools that are in region. Those looks are invaluable for our players who may not be recruited by every school across the country."
Bush went on, "We also get quality competition against the nation's best at quality facilities. And the media coverage is just fantastic. Our kids get games streamed on @SUVtv and the social media updates give them quality visibility. The way PSB promotes every aspect of our game is incredibility important. On top of that Brandon and his staff are always very accessible to voice concerns and flexible in terms of trying to make things the best for our teams."
Brandon Clay on the Alabama Southern Starz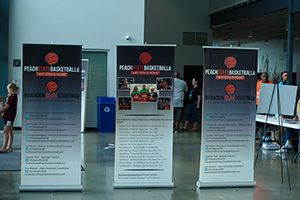 "Doug Bush is a household name to both program directors and college coaches alike. Doug Bush has constructed the state of Alabama's premier club and a force to be reckoned with nationwide. This season, the Starz have produced double digit college signees in their senior class yet again. Bush's commitment to all of his kids not just the elite prospects is a huge part of why I was so excited to add them to our family in 2016. The partnership is a testament to his desire to make sure his players and parents knew the deal about the Starz wanting to compete against the best teams in the country on an annual basis."
@SUVtv Video from the PSB Real Deal in the 'Ville Alabama Southern Starz Bush vs. Missouri Phenom

@SUVtv Video from the PSB Summer Invitational: Alabama Southern Starz Looney vs. West Virginia Thunder Gold
#PSBRealDeal
'17 Haley Troup of @ALSoStarz with the sudden death OT bucket. pic.twitter.com/2Kvjc1Rypz

— Jonathan Hemingway (@JLHemingwayPSB) July 12, 2016
A tough loss for the @ArkansasBanshee as @ALSoStarz hit a basket to win in Sudden Death. pic.twitter.com/Y94V8PCLag

— ProspectsNation.com (@ProspectsNation) July 25, 2016
After a long and competitive game @ALSoStarz beat WV Thunder to win @ChrisHansenPSB bracket. pic.twitter.com/xuZtt3Kf35

— ProspectsNation.com (@ProspectsNation) July 25, 2016
@ALSoStarz put on a show in front of multiple college coaches this afternoon.

WATCH: pic.twitter.com/w1tyNNJbtX

— ProspectsNation.com (@ProspectsNation) July 23, 2016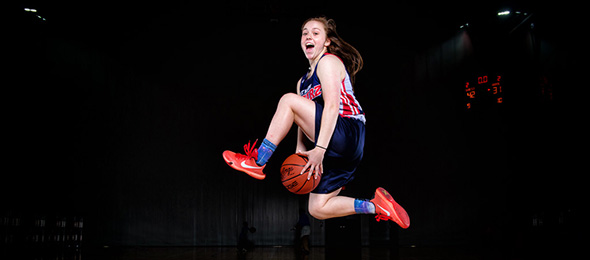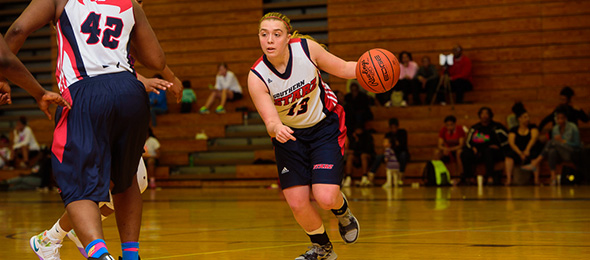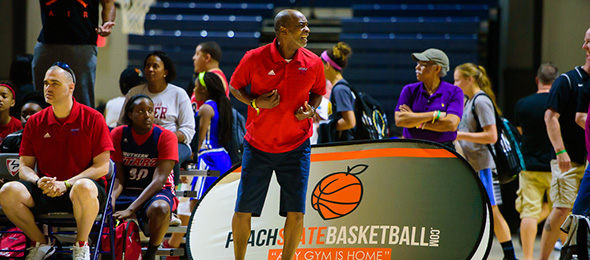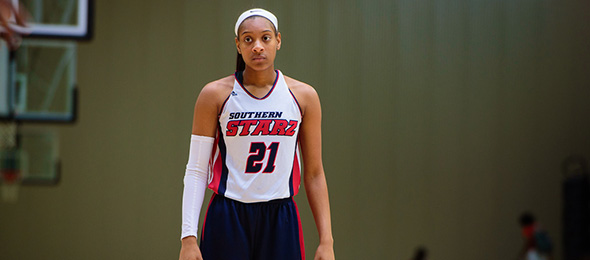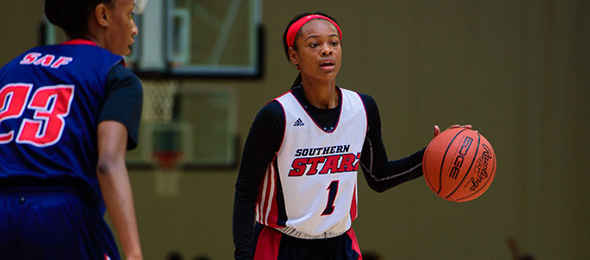 Jonathan Hemingway is the Assistant Director of Scouting for the JumpOffPlus.com International Scouting Report, is on the Naismith Trophy Board of Selectors and owns CoachHemi.com, the go-to source for coaches for X's and O's.  He is the floor director of #TeamEBA camps, a site director for #TeamPSB tournaments and can be reached at [email protected].