---
With over 20,000 collective followers on our team's social media outlets, we're in a unique position to assist with both creating awareness of a prospect's skill set and recent on-floor performance. From crisp recruiting updates to updated in-season stats to a potential last-minute change in schedule that needs to be conveyed socially, this package allows the player to control the information available to the public about their game.
Become an #SMPMember: Click the Logo Below

---
Since 2009 the Florida Lightning have helped promote players to the next level. While basketball, competition and scholarships are important to those within the Lightning organization, there are other things that they put as a priority. Ideals like sportsmanship, spiritual fitness and pride are words that program director Chris Richardson mentions when he talks about the Florida Lightning. Here is a look back on their 2016 campaign and a look forward on where they are headed in 2017.
Program Director
Chris Richardson
Program Headquarters
Orlando, Florida
Twitter
Florida Lightning @SeasonNeverEnd
Florida Lightning Prime @RussToya
PSB Tournaments Attended:
#PSBTipOffClassic
#PSBRealDeal
#PSBElite32
#PSBEndoftheRoad
Committed 2017 Players
Taylor Hair – Anderson University
Angelica Delgado – Hillsborough College
Keshawn Johnson – Florida Gulf Coast State College
Available 2017 Players

Jayla Atmore W/G
Angelica Flores SG
Tyra Graham W/G
Brianna Richardson SG
Melissa Sam PF
Angeni Worley SG
Top Returning Players
Taylor Stelley PG 2018
Danasia Bogle PG 2018
Emari Bell PF/C 2018
Ashaunti Brown C 2018
Calyn Richardson SG 2019
Program Vision from Chris Richardson
The objective of the program at all age levels is to develop a lifestyle of mental, physical and spiritual fitness that is manifested by self-discipline, good sportsmanship, cooperation, loyalty and pride in one's self, club, school and community.  The activities of the organization are performed year-round by our volunteer coaches, our student athletes and our parents who are active in the program and the education of their children.
We achieve that purpose through coaches that build relationships with the players and their parents, encourage good citizenship and academics, teach a team concept coupled with strong competition, present teams that are prepared to play and do all these things with the primary goal of bringing honor to themselves, their club, their families and their creator.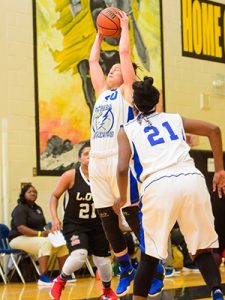 We have a commitment to excellence and create a winning environment which will assist all our athletes to be the best they can be on and off the court, insure that they always try their best, never give up, have a positive influence on those they meet, treat others like they would like to be treated, develop young adults of good character and of course producing champions in basketball and in life.
​Our motto and goal is to state that we have great athletes, great academics and great girls.  This program was developed and will continue with the primary goal of using basketball as a means of character development of our young and impressionable athletes under principles of respect, personal responsibility, fairness, honesty, integrity, personal motivation, physical and mental development, leadership, academic excellence and good citizenship.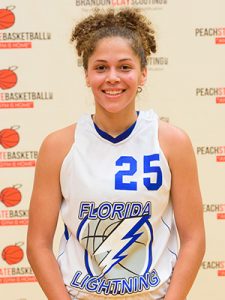 ​We firmly believe that with good character, good attitudes and a lot of basketball practice, we will win many basketball tournaments and more importantly, win at life by creating positive thinking, young adults with good moral character that will allow them to succeed in college, at their job, as a parent and excel long after they leave this program.
It is our mission through basketball and a "team concept" to educate young women to be fully prepared for their responsibilities as young leaders who are mentally alert, sound in body, considerate of others, and possess the highest sense of duty, honor, loyalty, integrity and courage.  It is also our mission to foster love of God and community, high moral standards and strong character traits that will make our children a credit to themselves, their families, their community and their God.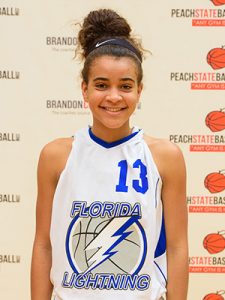 Brandon Clay on the Florida Lightning
"Chris Richardson and LaToya Russ have been instrumental in turning Florida Lightning into one of the state's premier exposure programs. Their dedication to marketing and promoting their players is paying off in a major way as college coaches up and down the East Coast are taking notice. Since joining the PSBFamily, the Lightning have showcased themselves as a program capable of competing with any team in the country. That factor plus the commitment to classroom excellence makes them a club to watch over the coming years."
Chris Richardson on the Advantages of Playing in PSB Tournaments
"We enjoy playing in PSB Tournaments, because we know that we will get competitive games each year. The media coverage provides an almost play by play exposure all throughout the event. All while playing games in quality gyms and facilities."
Florida Lightning impressive as always! Always locked in from the moment they walk in. pic.twitter.com/AfwigMmJWZ

— PSB Events (@PeachStateBBall) July 12, 2016
Florida Lightning does an excellent job in their defensive rotation. @SeasonNeverEnd @RussLatoya pic.twitter.com/Trqu1dUHO8

— ProspectsNation.com (@ProspectsNation) September 24, 2016
Florida Lightning was able to walk away with a hard fought win earlier in front of multiple schools. pic.twitter.com/LPkCgfz3TR

— ProspectsNation.com (@ProspectsNation) July 10, 2016
Coach Latoya keeps Florida Lightning on their toes. They're getting good looks offensively. pic.twitter.com/3De267l0l4

— ProspectsNation.com (@ProspectsNation) July 7, 2016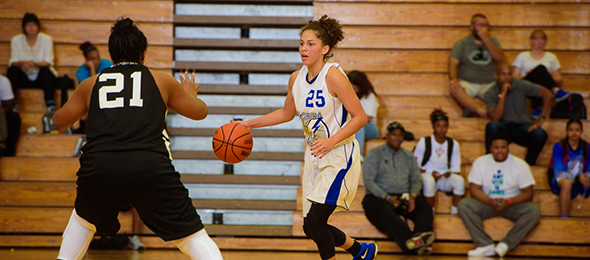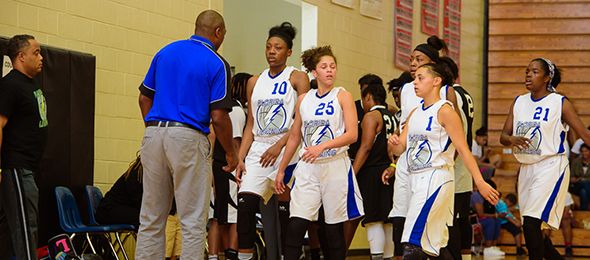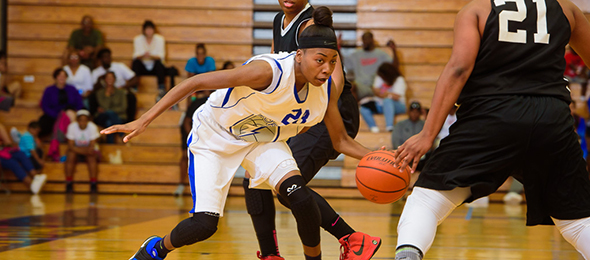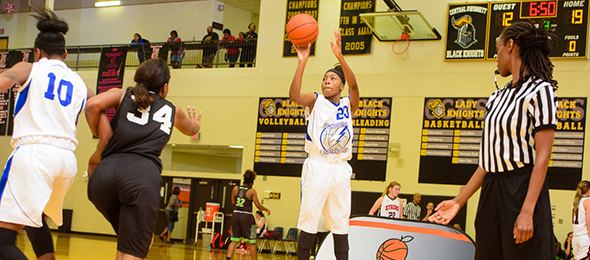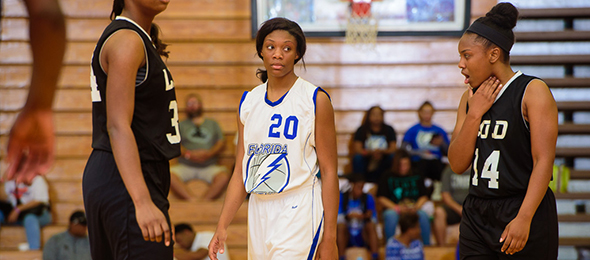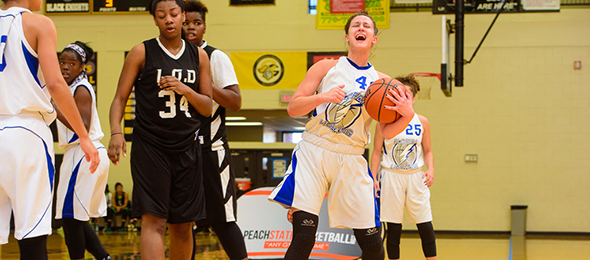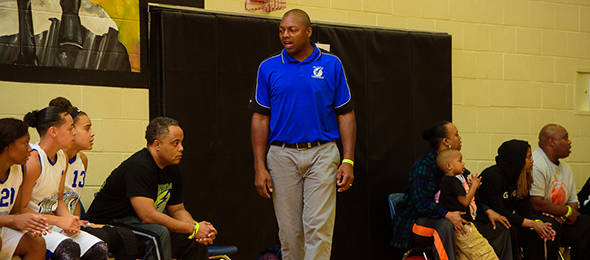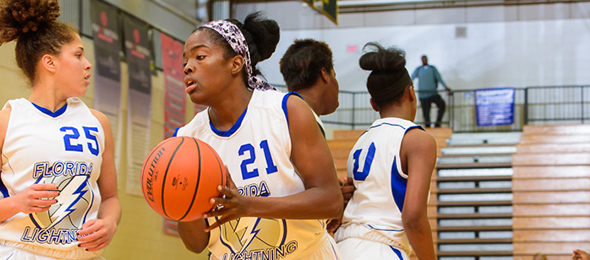 Jonathan Hemingway is the Assistant Director of Scouting for the JumpOffPlus.com International Scouting Report, is on the Naismith Trophy Board of Selectors and owns CoachHemi.com, the go-to source for coaches for X's and O's.  He is the floor director of #TeamEBA camps, a site director for #TeamPSB tournaments and can be reached at [email protected].