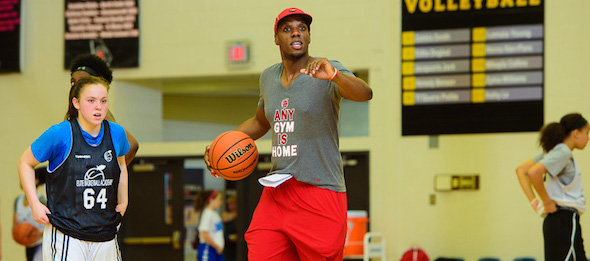 ---
With over 20,000 collective followers on our team's social media outlets, we're in a unique position to assist with both creating awareness of a prospect's skill set and recent on-floor performance. From crisp recruiting updates to updated in-season stats to a potential last-minute change in schedule that needs to be conveyed socially, this package allows the player to control the information available to the public about their game.
Become an #SMPMember: Click the Logo Below

---
LAWRENCEVILLE, Ga. – The Elite Basketball Academy Super 64 Camp brought 130 of the nation's top prospects to Central Gwinnett High School looking to grow their games before the July evaluation period. Held on a weekend where most high school prospects are off from their school team functions, Super 64 Camp provides a hyper competitive yet controlled environment for prospects to sharpen their skills.
Here is a look at several Social Media Exposure Program members who rose to the occasion on Sunday:
---
Hannah Barber | 5'6" | Homewood, AL | Class of 2018
Barber of Homewood, Ala., plays the game with both a chip and confidence. Specifically, she plays with a real confidence in her ability to create a shot for herself or a teammate. Her vocal energy was infectious throughout the camp. With that, Barber is a point guard option who can shoot very well. We'll keep an eye on her play this July with Alabama Southern Starz.
Lexius Jeffcoat | 5'8" | Evans HS | Class of 2018
Jeffcoat of Evans, Ga., showed her ability to get to the rim and make a play on day two. She continues to improve on her perimeter shooting and utilized a variety of screens to create an open opportunity. Jeffcoat slashed through the lane multiple times and found an open teammate for the assist as well. Her play is continuing to grow as a result of running with #PSBFamily member Georgia Sting Avery during the 2016 club season.
Alea Harris | 5'8" | Summit Country Day | Class of 2018
Harris of Cincinnati, Ohio, was getting into the lane at will in transition. She seemed even more comfortable here than she did during her quality play at #PSBMayDay with All-Ohio Peek. Harris did a great job of pushing the tempo at the point and showcased her ability to consistently knock down the perimeter look in rhythm. Harris has a great understanding of the flow of the game and can go get a bucket when needed.
Zoe Hardwick | 6'3" | Eden Prairie HS | Class of 2018
Hardwick of Eden Prairie, Minn., has continued to grow and develop her game throughout the Spring and early Summer. She ran the floor extremely well in transition and stayed active on both ends of the floor. Hardwick was able to score well off of the drop step and knocked down a few face-up jumpers as well.
Sydney Mallory | 5'9" | George Washington | Class of 2019
Mallory of South Charleston, W. Va., put herself on the map during the #PSBTipOffClassic in April. Like she did in that setting with #PSBFamily member West Virginia Thunder, Mallory showed that she has the ability to handle the ball well. That said, her calling card right now is her skill set to shoot the basketball well from the perimeter.
Alea Spears | 5'6" | Mountain View | Class of 2019
Spears of Lawrenceville, Ga., is a talented guard prospect who was effective in an off the ball role during gameplay. She has shown her talent throughout the club season with #PSBFamily member Georgia Hoopstars. Spears is aggressive on the offensive end creating shot attempts for herself off of the dribble. Spears has the frame and ability to be a high end defender as well when she brings that same energy to the other end of the hardwood.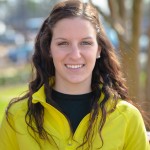 Rebecca Dyer is a contributor to Peach State Basketball. She's been in the community as an evaluator and a columnist since 2008. She also serves on the Naismith Awards selection committee. Dyer played college basketball at both Kentucky and North Carolina. You can reach Dyer at [email protected]

Brandon Clay is the owner of Peach State Basketball, Inc., and BrandonClayScouting.com. He serves as the Executive Camp Director for the Elite Basketball Academy Camps. Clay is a McDonald's All-American Game Selection Committee member. He also votes on the Naismith Trophy Men's / Women's College Player of the Year Academy and is the HS Boys / Girls All-American Team Board of Selectors Chairperson. He has been involved in the community since 2001. You can reach Clay at [email protected]