Head coach Mark Trakh and his staff enter their second season at the University of Southern California. They are using the momentum of a 20 win season in 2017-18 to snag one of the brightest recruiting classes in 2019. Currently they have five commitments who all are ranked in the ProspectsNation.com ELITE 150. Here is a quick run-down on their recruiting class.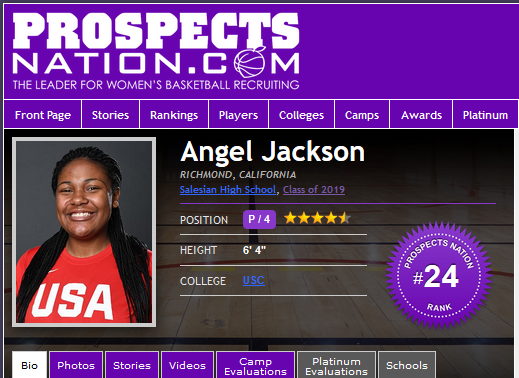 BrandonClayScouting Take: Jackson is a post player with High Major length and size. She has proven she can score the ball in the low post as well as being capable of hitting the high post jumper. Her ability to catch passes in and out of her area is a big indicator of future success.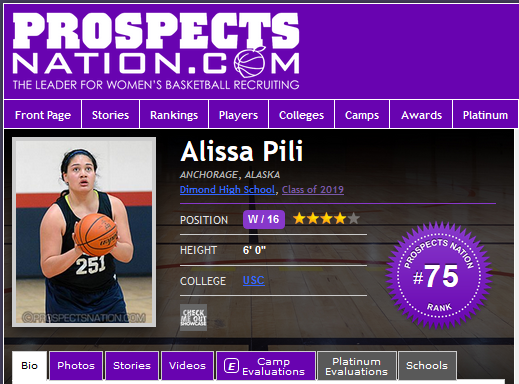 BrandonClayScouting Take: Pili puts the power in the term power forward. She hustles all over the court and uses her size and strength to her advantage. In addition, she has the finesse to face the basket. Her mobility and ability to attack the basket while facing is unique combination.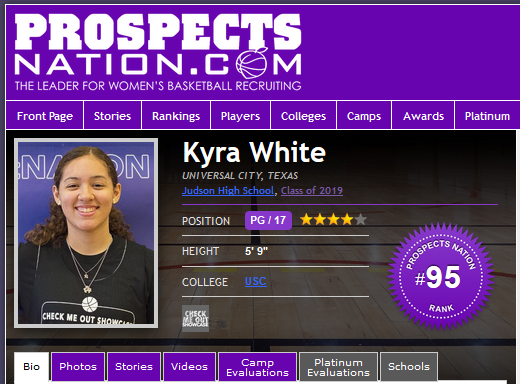 BrandonClayScouting Take: White is a prototype combo guard at the collegiate level. Her size and skill set allows her to play the point or on the wing. There is not a lot of flash to her game, but there is plenty of production. We could see White playing an array of roles for the Trojans. She bookend 3-guard lineups or be the lead initiator of the half-court offense.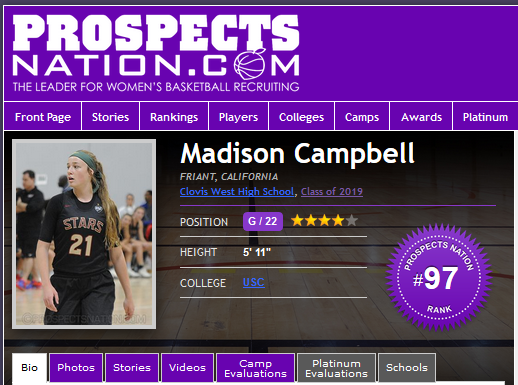 BrandonClayScouting Take: Campbell is a scoring specialist. Her immediate impact should be as a wing shooter who can stretch defenses with her shooting ability. However, the versatility in her scoring ability should be noted. Her pinch post skill and slashing acumen should not be overlooked.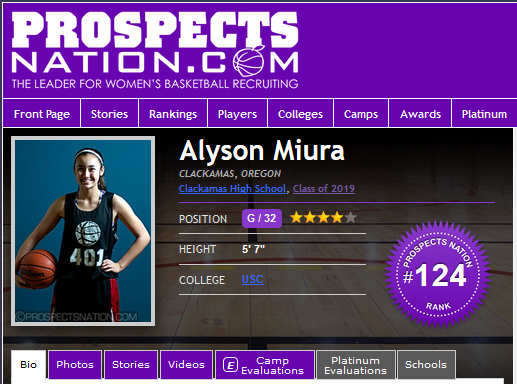 BrandonClayScouting Take: Miura is an aggressive combo guard who plays the game with tougness as well as finesse. Her ability to handle the ball and attack should be day one skills that translate.
***RECRUITING UPDATE 11/15/2018***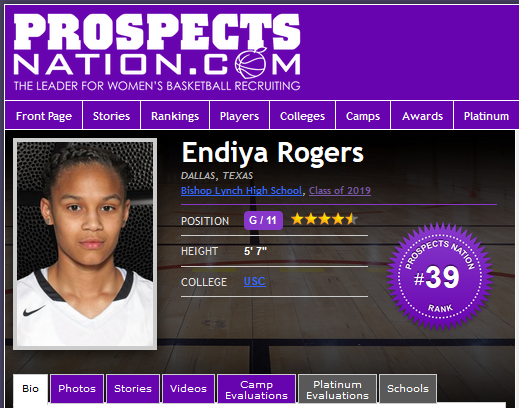 BrandonClayScouting Take: Rogers is a play-maker from the PG position. She gets downhill effectively and is adept at making plays for herself and others off of the ball screen action. Although she carries a thin build, she is one of the ELITE play-makers nationally.