As the Yellow Jackets continue their run as one of the ACC's postseason mainstays, MaChelle Joseph has added three prospects who will help them keep the wins coming in. By combining elite level guard play with added frontcourt depth, Joseph's staff has hit the mark in recruiting once again.
Article aggregated by Jonathan Hemingway
**Brandon Clay contributed to this article
Alisha Lewis
5'6″, Point Guard
Wallingford, Delaware
ProspectsNation.com Rating: 4-star
Brandon Clay Scouting Take – Alisha Lewis is as steady of a hand at the position as anyone in the class. A quality pass-first option at point guard, Lewis has a penchant for making the right basketball play time and time again. In that way, she has a bright future ahead and could potentially be even more productive for the Jackets than Metra Walthour was during her run as Tech's floor general.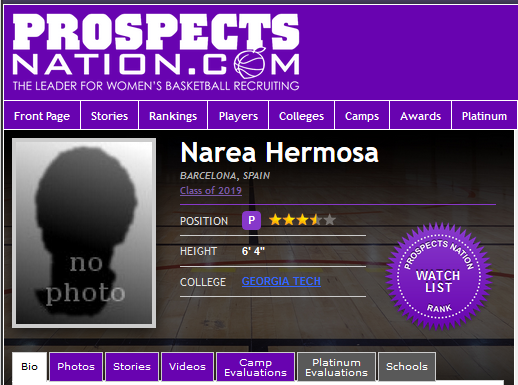 Narea Hermosa
6'4″, Center
Barcelona, Spain
ProspectsNation.com Rating: 4 star plus
Brandon Clay Scouting Take – Nerea Hermosa brings both length and size to the Flats. She has a legitimate major college frame tailor made for the way the Jackets like to play the game. Keep an eye on Hermosa as an emerging option with the ability to finish and alter the opposing team's shots.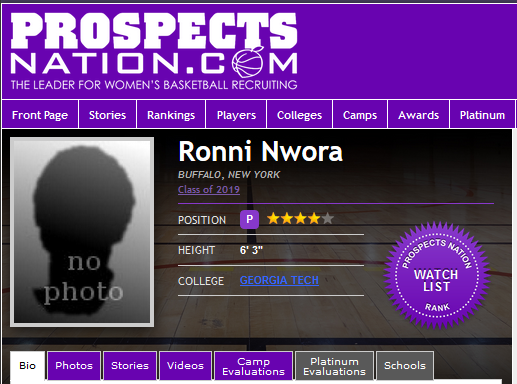 Ronni Nwora
6'3″, Center
Buffalo, New York
ProspectsNation.com Rating: 4 star
Brandon Clay Scouting Take – Ronni Nwora is an enforcer on the interior. She seems to embrace the defensive end and is a willing post runner in transition. Nwora uses her size to play through contact and affect the game on both ends in that way.