Coach Tina Langley on her coaching staff at Rice are on fire following the July recruiting period. She has secured five commitments in the month of September. Her staff's hard work on the recruiting trail is paying off in big ways. Langley continues her pipeline to the Southeastern region. She secured two from the state of Georgia and one from Kentucky this year. Below is the report on the future Owls.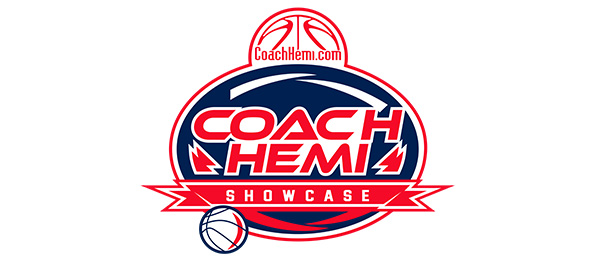 Be Seen at the Coach Hemi Showcase this Fall.
October 7 – McDonough, GA
October 13 – Winston Salem, NC
October 14 – Knoxville, TN
Click the ProspectsNation.com Player Cards for evaluations, stories and videos.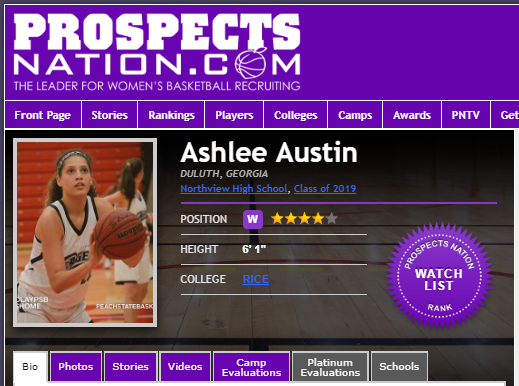 Coach Hemi's Take: Austin was impressive this summer on the circuit with the Atlanta Cagers. She showed versatility as a defender and as a scorer. Her ability to lead the break or hit face-up jumpers will give coach Langley an array of skills to develop in the future.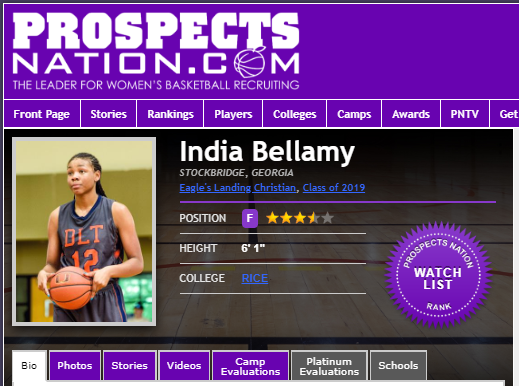 Coach Hemi's Take: Bellamy is similar to Austin in that she has frontline size and athleticism, yet has the ball skill to play facing the basket on the perimeter. In this way, the Owls could be play both Bellamy and Austin together giving them incredible defensive range at the forward positions. Offensively opponents may have trouble finding defenders who can match the size and skill on both ends of the court.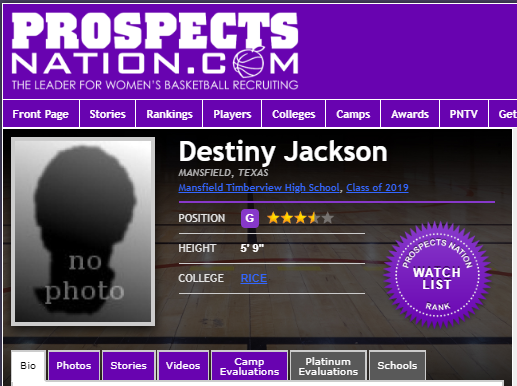 Brandon Clay Scouting Eval: Jackson is a slashing specialist with great end to end speed. Her lateral quickness should translate well as a next level defender as well.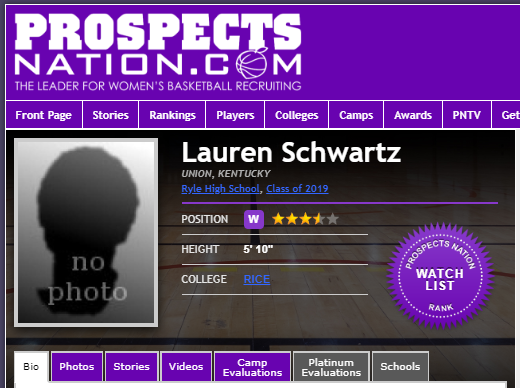 Coach Hemi's Take: Schwartz is a wing-forward with terrific shooting range. That skill could be developed enough where she could become a specialist for the Owls in future  years. Schwartz also has an array of skills that make her a threat at several spots on the floor including posting up and attacking the rim with her strong hand.
Katelyn Crosthwait – (Washington, Oklahoma), Washington HS – 2019
Live Evaluation not available