McDonough, Georgia, – Nearly 40 prospects from four different states in the Southeast jammed into Eagle's Landing High School to hone their skills before the high school season kicked off.
Picture above are the players from team two who went 2-0 in their camp games. Pictured left from right: Chelsea Aalim, Jaela Dunn, Allison Hoffman, Macie Meyners, Kelsynn Oxendine, Mariyah Fletcher, Kristyn Goshay, Sania Feagin, Jalisa Dunlap and Valmary Nunez.
Below are players who made our notes from the camp, because of their standout play.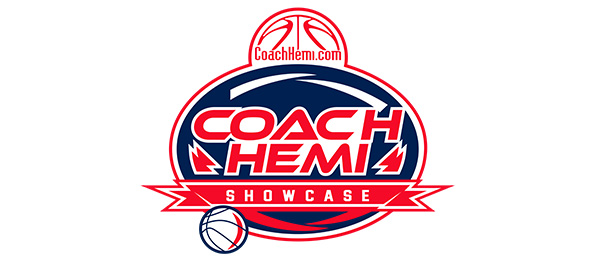 India Bellamy (Stockbridge, Georgia), Eagle's Landing Christian – 2019
We wrote about Bellamy, a Rice commit, earlier last month (read here). Bellamy had her full potential on display at the showcase. A 6-foot-3 forward, she proved she can run the floor like a wing and finish effectively in the paint. Bellamy's range to the arc is an intriguing skill that Rice head coach Tina Langley will surely look to develop and utilize in years to come.
Sania Feagin (Ellenwood, Georgia), Forest Park HS – 2021
Feagin is a 6-3 post who entered the ProspectsNation.com ELITE 25 rankings last month. Her agility, mobility and motor helped her earn that spot as one of the nation's very best. She backed up that reputation with a solid performance at the camp. She blocked shots and scored in a variety of ways during competition.
Sade Harrell (Conyers, Georgia), Heritage HS – 2021
Harrell is a do-it-all type player who is willing to do what it takes for her team to be successful. The 5-9 wing-forward showed a willingness to post up and defend on the interior. At the same time she is able to face up and attack the basket with the drive. Her versatility extends on the defensive end as well as she is capable of trapping ball handlers all over the court.
Weronika Hipp (Stockbridge, Georgia), Eagle's Landing Christian – 2020
Hipp is a special talent. A native of Poland and a member of the Polish FIBA U16 team, she is garnering interest from schools from across the nation. The University of Georgia extended her an offer last month. Hipp projects to be a high-level combo guard at the collegiate level. Her quick trigger and ability to connect on 3-pointers force defenses to honor her as soon as she crosses half court. Yet her ability to put the ball on the deck and pass makes her a capable play-maker as well.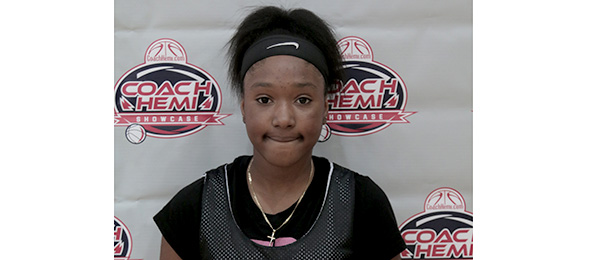 Ghylissa Knowles (Fayetteville, Georgia), Fayetteville County HS – 2021
Knowles earned the reputation as one of the top shooters at the camp. She shot the lights out during the competition period. Her ability to catch and fire off the pass with accuracy is notable. Combine that with a few lead guard skills that she showed as well and Knowles projects to be an impact player in her sophomore season.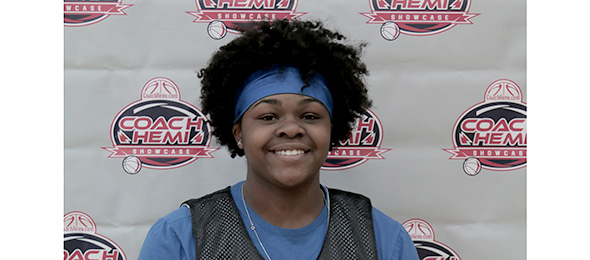 Gabryelle Matthews (Hampton, Georgia), Elite Scholars Academy – 2021
Matthews might have had the most complete skill set on display at the camp. She has the footwork and strength to do work on the low block. However, she has shooting range with accuracy out well beyond the arc. Matthews can handle the ball and play the game with IQ when facing the basket. Her all around game and production put her at the top of performers at this camp.
Keslynn Oxendine (Stockbridge, Georgia), Eagle's Landing Christian – 2021
Oxendine should thrive in a basketball world that values versatile production. The sophomore guard showed point guard skill and shooting guard 3-point range. Also given her ability to defend multiple positions on the court, she projects as a player who fulfill multiple roles at this level and beyond. She also displayed great leadership skill and understanding of the game.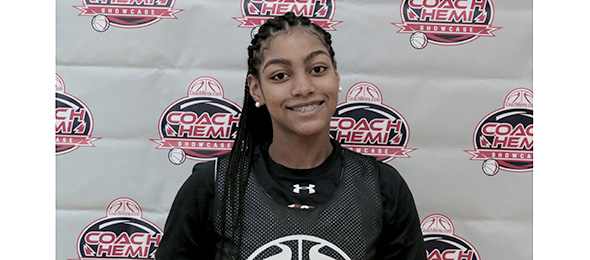 Jada Session (McDonough, Georgia), Eagle's Landing HS – 2021
Session is a player with perhaps the most amount of upside at this camp. She is just beginning to scratch the surface of her true potential. She has the frame and skill set of a traditional back to the basket post player. However, she is working to expand her game to be able to face the basket. Still an underclassman, expect Session to make noise for her school team this winter.
Olivia Smith (Atlanta, Georgia), Riverwood International Charter High – 2020
Smith arrived to the camp early to get in extra work with our staff. Her willingness to get coached and work hard should be noted here. Combine this with the unique athleticism and length that she has and her potential is very high. She is a 5-10 wing that showed confidence in being a lead play-maker in the half court. With added confidence in her jumper and Smith could be earning the attention of coaches at the next level.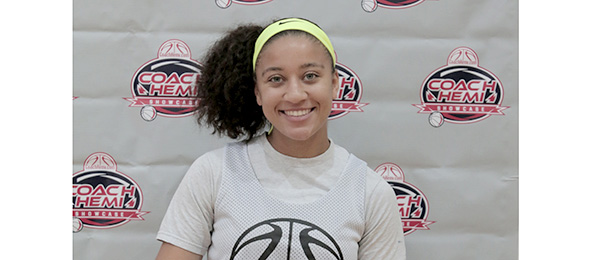 Jaleah Storr (McDonough, Georgia), Eagle's Landing HS – 2020
Storr brought A-1 energy to the camp and made plays on both ends of the court. She displayed play-making skills from the point guard position. Her defensive energy was also notable in this evaluation. Storr projects to be a leader and key contributor for coach Peterson this season at Eagle's Landing.