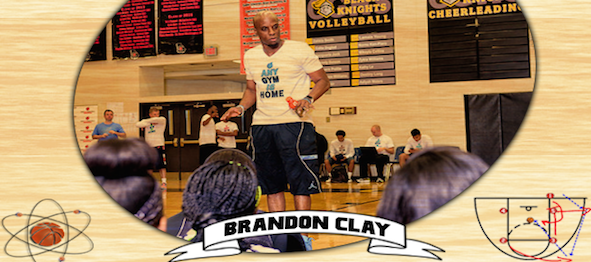 Listen to more about this topic on the GreenLabel.com Report:
Brandon Clay is a Georgia native and former ball player whose mission is guiding the nation's top young ball players all the way to the hallowed halls of professional basketball.
Starting fresh out of college in 2002, at 20 Brandon began laying the groundwork for what would become Peach State Basketball, a scouting and recruitment enterprise that has evaluated the likes of Justise Winslow, and Jahlil Okafor. Now in its thirteenth year, his empire is international, having expanded its reach as far as Australia and Canada, a testament to the work that Clay and Keil Moore have put in to provide young basketball players with the tools and support they need to take their game to the next level.
Here we interviewed Brandon about his journey with Peach State, and lessons learned from his peers and heroes along the way.
READ THE FULL GREENLABEL.COM ARTICLE HERE: Young Stars, William Wesley, and the Dominance of Steph Curry: A Green Label Interview With Brandon Clay