Cheick Diallo – (Centereach, N.Y.) – Team Scan – 2015
Height: 6'9″
Position: Power Forward
Committed College: Undecided
Star Rating:


Date: June 20, 2014
Evaluator: Brandon Clay
Location: NBPA Top 100 Camp (Charlottesville, Va.)
Evaluation:
Absolutely love how Diallo competes at all times. That said he is raw offensively especially when he catches back to basket against elite level players. He is consistently impactful with his activity, rebounding on the interior and his bounce/explosiveness at the rim.
Date: May 24, 2014
Evaluator: Brandon Clay
Location: Nike EYBL (Minneapolis, Minn.)
Evaluation:
Diallo showed a face up game that we didn't see in December. In that regard he is a solid shooter out to 15 feet. We did see some of the same qualities – athleticism, explosiveness and shot blocking – that we saw in December on display again today.
Date: May 17, 2014
Evaluator: Jonathan Hemingway
Location: Nike EYBL (Hampton, Va.)
Evaluation:
Diallo finished in the paint with either hand and dominated the glass. He is active, mobile post presence who can run the court, catch the ball on the move and finish with authority. He will need to improve his free throw shooting.
Date: January 18, 2014
Evaluator: Jonathan Hemingway
Location: Hoop Hall Classic (Springfield, Mass.)
Evaluation:
At 6-8 Diallo is built like fellow 2015 post player Daniel Giddens (GA), but is more active & skilled than Giddens. Today he finished with a triple double tallying 18 points, 17 rebounds & 10 block shots vs. Lalumiere School (IN). On the defensive end he is a rim protector & can anchor the half-court defense with his rebounding ability. On offense he does a very good job sitting down & posting & getting position. He still has room to improve his offensive positioning into more consistent production.
Date: December 14, 2013
Evaluator: Brandon Clay
Location: Team Takeover National Hoop Festival (Hyattsville, Md.)
Evaluation:
Diallo was brilliant here taking the game over in the third quarter. He can interior pass and score the basketball. He hit a mean 12 foot turnaround jump shot over the opposing defender. Diallo finished the ball with either hand around the rim. In addition, he is a glass cleaner and shot changer.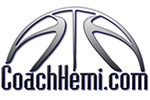 Check out a play for Diallo: Blast Ball Screen
Highlights of Diallo complements of Courtside Films :
Elite Basketball Academy Series
***Designed for evaluation purposes, these are great opportunities for upperclassmen and underclassmen alike to get valuable game broadcasts that can be sent to college coaches with a single email message. For underclassmen, it also serves as the gateway for prospects with remaining high school eligibility to play in front of our National Evaluators.
September – Elite Basketball Academy All-American Camp
CoachHemi.com Showcase Series
 October – CoachHemi.com Workout

Brandon Clay is the owner of the JumpOffPlus.com International Report, Peach State Basketball, Inc., and ProspectsNation.com. The JumpOffPlus.com is picked up by more than 200 colleges and universities nationwide. He serves as the Executive Camp Director for the Elite Basketball Academy Camps. Clay has been involved in the community since 2001. You can reach him at [email protected]

Jonathan Hemingway is a National Evaluator for the OTRHoopsReport. He is also the publisher of CoachHemi.com. He has been involved in the community since 1996 as a coach, camp director and evaluator. You can reach him via email at [email protected] and follow him on twitter @JLHemingwayPSB