Thomas Bryant – (Rochester, N.Y.), – Team Scan – 2015
Height: 6'10"
Position:  Power Forward
Committed College: Indiana
Star Rating:


Date: July 17, 2014
Evaluator: Jonathan Hemingway
Location: Nike EYBL Peach Jam  (North Augusta, S.C.)
Bryant plays side by side with 5-star teammate Cheick Diallo and does so effectively. Although both have similar skill sets, they are able to mesh effectively with one another. Bryant was able to answer some questions today about his overall skill. He hit the high post jumper and passed out of the low block effectively. This tells me that Bryant is truly a top 5 post in the class, because he blends athleticism, energy and skill fluidly all together.
Date: May 17, 2014
Evaluator: Jonathan Hemingway
Location: Nike EYBL (Hampton, Va.)
It never gets old watching this guy play. He plays with unmatched energy and enthusiasm for a post player. He runs the court and will finish lead passes with ease. His long arms and strength make him an instant threat on the interior. If there is a knock on him athletically, it is that he runs a bit stiff – he doesn't appear to bend his knees much.
Date: January 18, 2014
Evaluator: Jonathan Hemingway
Location: Hoop Hall Classic (Springfield, Mass.)
Bryant absolutely loves to rebound. He showed facial displeasure when he missed a board at one point. He plays the game with a genuine enthusiasm which is rare from such a high level player. Late in the game vs. Dallas Prime Prep, he was substituted out for match-up reason & remained engaged on the bench. In fact, he was the team's biggest cheerleader as he held back his teammates as they won a close game.
Date: December 7, 2013
Evaluator: Jonathan Hemingway
Location: Marshall County Hoop Fest (Benton, Ky.)
Bryant is an animal in the post, he simply loves the contact and does a great job of sealing the defense. The most impressive moment of the day for me was seeing Bryant sag a rebound, make an outlet & then run to the other end & seal the defense on the block for an "and 1" opportunity. He has long arms and legs, which will afford him well when he plays the hi-lo game. His knees are a bit stiff and didn't run as fluidly as you would like to see.
Date: October 5, 2014
Evaluator: Brandon Clay
Location: USA Basketball Developmental Mini-Camp (Colorado Springs, Colo.)
Bryant has great size as a 4/5 player here. He battled with Diamond Stone (WI-15) for the best post player in the class on hand. Bryant has great feet and hands. He caught everything thrown his way. He's skilled on the interior. He was able to dunk using either hand during the post drill work. Bryant reminds me of Zach Randolph at an early age.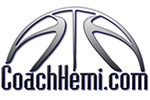 Check out a play for Bryant: Little on Big Cross Screen
Highlights of Bryant complements of Courtside Films:
Elite Basketball Academy Series
***Designed for evaluation purposes, these are great opportunities for upperclassmen and underclassmen alike to get valuable game broadcasts that can be sent to college coaches with a single email message. For underclassmen, it also serves as the gateway for prospects with remaining high school eligibility to play in front of our National Evaluators.
September – Elite Basketball Academy All-American Camp
CoachHemi.com Showcase Series
 October – CoachHemi.com Workout

Brandon Clay is the owner of the JumpOffPlus.com International Report, Peach State Basketball, Inc., and ProspectsNation.com. The JumpOffPlus.com is picked up by more than 200 colleges and universities nationwide. He serves as the Executive Camp Director for the Elite Basketball Academy Camps. Clay has been involved in the community since 2001. You can reach him at [email protected]

Jonathan Hemingway is a National Evaluator for the OTRHoopsReport. He is also the publisher of CoachHemi.com. He has been involved in the community since 1996 as a coach, camp director and evaluator. You can reach him via email at [email protected] and follow him on twitter @JLHemingwayPSB