By: @JLHemingwayPSB & @BrandonClayPSB
Stephen Zimmerman – (Las Vegas, Nev.), – Oakland Soldiers – 2015
Height: 7′
Position:  Center
Colleges Considering: Undecided
Star Rating:


Date: May 24, 2014
Evaluator: Brandon Clay
Location: Nike EYBL (Minneapolis, Minn.)
Zimmerman's biggest skill is his ability to face the basket and score. It allows him and teammate Ivan Rabb to play quality minutes alongside each other. Zimmerman showed range to 15-17 feet here today while altering a couple of shots on the other end. He's a legitimate big body at either post position.
Date: May 17, 2014
Evaluator: Jonathan Hemingway
Location: Nike EYBL (Hampton, Minn.)
Zimmerman loves the reverse pivot jump shot from 15-18 feet. He will also operate with his back to the basket and score with a jump hook as well. He will block shots in his area. He was every bit as impactful today in this viewing as he was when we saw him in high school.
Date: February 1, 2014
Evaluator: Jonathan Hemingway
Location: Mater Dei Nike Extravaganza (Santa Ana, Calif.)
This 7 foot big man is molded after the European style of post play where his game is centered around the perimeter. He finishes in transition as he can run the floor as well as any post player in the nation. Inside, his length and post moves allows him score with his back to the basket. He has consistent range to 16′, but also hit a few 3s here today. However, the most impressive part of his game could be his vision to pass in the hi-lo game or even out of the double team, which makes him a truly dynamic big man.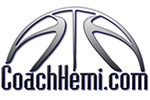 Check out a play for Zimmerman: Secondary Cross Screen
Highlights of Zimmerman complements of Courtside Films:
Elite Basketball Academy Series
***Designed for evaluation purposes, these are great opportunities for upperclassmen and underclassmen alike to get valuable game broadcasts that can be sent to college coaches with a single email message. For underclassmen, it also serves as the gateway for prospects with remaining high school eligibility to play in front of our National Evaluators.
September – Elite Basketball Academy All-American Camp
CoachHemi.com Showcase Series
 October – CoachHemi.com Workout


Brandon Clay is the owner of the JumpOffPlus.com International Report, Peach State Basketball, Inc., and ProspectsNation.com. The JumpOffPlus.com is picked up by more than 200 colleges and universities nationwide. He serves as the Executive Camp Director for the Elite Basketball Academy Camps. Clay has been involved in the community since 2001. You can reach him at [email protected]

Jonathan Hemingway is a National Evaluator for the OTRHoopsReport. He is also the publisher of CoachHemi.com. He has been involved in the community since 1996 as a coach, camp director and evaluator. You can reach him via email at [email protected] and follow him on twitter @JLHemingwayPSB