Isaiah Briscoe – (Union, N.J.), – NJ Playaz – 2015
Height: 6'3″
Position:  Point Guard
Committed College: Kentucky – signed 11/13/14
Star Rating:


Date: July 17, 2014
Evaluator: Jonathan Hemingway
Location: Nike EYBL Peach Jam (North Augusta, S.C.)
Briscoe led his NJ Playaz team in the same fashion as we saw this spring. He played with poise and leadership in this viewing. He projects to be a productive college player, not only because of his skill set, but also because of his ability to affect the game in so many areas. He was a big reason why the NJ Playaz won the Peach Jam title over Team Penny this weekend. This performance solidifies him as one of the top point guards in the country.
Date: May 24, 2014
Evaluator: Brandon Clay
Location: Nike EYBL (Minneapolis, Minn.)
Briscoe is a talented point guard capable of setting the table for his teammates or scoring the basketball himself. He shoots the 3-pointer, attacks the lane and makes the game very simple possession after possession.
Date: May 17, 2014
Evaluator: Jonathan Hemingway
Location: Nike EYBL (Hampton, Minn.)
Briscoe's game is smooth and he does a number of things seemingly effortlessly. He shoots the ball with good form while also being able to slash the lane acrobatically to finish. He is one of those guards where it does not matter where you play him, because he has skills to be productive. He can start the break with a rebound or he can lead the break in the open court or he can finish the break with the finish.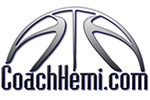 Check out a play for Briscoe on: UCLA-DOUBLE
Highlights of Briscoe complements of Courtside Films:
Elite Basketball Academy Series
***Designed for evaluation purposes, these are great opportunities for upperclassmen and underclassmen alike to get valuable game broadcasts that can be sent to college coaches with a single email message. For underclassmen, it also serves as the gateway for prospects with remaining high school eligibility to play in front of our National Evaluators.
September – Elite Basketball Academy All-American Camp
CoachHemi.com Showcase Series
 October – CoachHemi.com Workout

Brandon Clay is the owner of the JumpOffPlus.com International Report, Peach State Basketball, Inc., and ProspectsNation.com. The JumpOffPlus.com is picked up by more than 200 colleges and universities nationwide. He serves as the Executive Camp Director for the Elite Basketball Academy Camps. Clay has been involved in the community since 2001. You can reach him at [email protected]

Jonathan Hemingway is a National Evaluator for the OTRHoopsReport. He is also the publisher of CoachHemi.com. He has been involved in the community since 1996 as a coach, camp director and evaluator. You can reach him via email at [email protected] and follow him on twitter @JLHemingwayPSB