---
With over 20,000 collective followers on our team's social media outlets, we're in a unique position to assist with both creating awareness of a prospect's skill set and recent on-floor performance. From crisp recruiting updates to updated in-season stats to a potential last-minute change in schedule that needs to be conveyed socially, this package allows the player to control the information available to the public about their game.
Become an #SMPMember: Click the Logo Below

---
In the sixth year of existence the Midwest Takeover organization is dedicated to helping kids learn life lessons through sports. Their mission, which is clearly written on the front page of their website, says "Midwest Takeover is an AAU program that is focused on developing the player – NOT ON WINS AND LOSSES." Program Director Charles Williams says finding the right type of players from the right type of families to work with is key for this program's success. That philosophy is paying dividends as multiple prospects should sign NLI to Division-1 programs this season. The 2016 season saw five Takeover teams take the courts to compete. Read about their 2016 campaign below.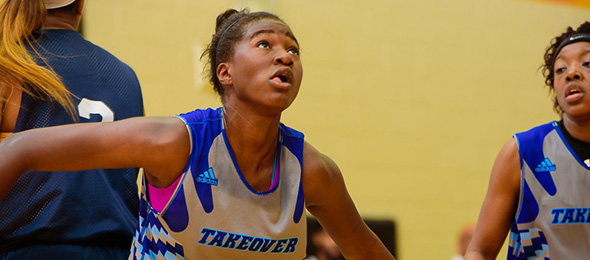 Program Director

Charles Williams
Program Headquarters
Cincinnati, Ohio
Official Website
Official Twitter
PSB Tournaments Attended:
#PSBTipOffClassic
#PSBSummerInvite
#PSBEndoftheRoad
Signed and soon to commit 2017 Players
Taylor Brown – Available
Emma Cain – Available
Saylor Norton – Available
Anyia Pride – Cleveland State
Kennedy Roberts-Rosser – Available
Notable 2019 returners
Sydney Benning
Devin Biesbrock
Dominique Camp
Lauren Hapgood
Bryana Henderson
Aliah McWhorter
Kennedi Myles
Emma Shaffer
Zuri Williams
2016 Midwest Takeover Highlights from Charles Williams
Coach Williams mentioned something other than the hardwood when talking about 2016. "I am really proud of how involved our girls were in the community. We did plenty of service work especially in the Cincinnati Public School System. Our program was instrumental in helping deliver needed goods to kids in need."
There is plenty of success to mention on the court however. Williams explains, "Our teams gained plenty of exposure all year long. We played in games where we had 30-40 coaches watching our teams several times this year. Our girls had coaches tracking us from tournament to tournament, game to game all throughout the circuit."
The philosophy for the Takeover also seemed to pay dividends. Williams says, "All of our teams use the same system. Our Take 1 and Take 2 teams practice together. We do not have Top and Bottom team. We try to be as competitive as possible. Our Take 2 team won four tournaments and have came a long way since coming together this year."
The Benefits of Playing in PSB Tournaments from Charles Williams
"Playing in PSB tournaments has been great for us. We get to play teams from all over the country and see how we measure up. Playing different styles of basketball helps our girls get a point of view about their game that they otherwise would not be able to get. It has been great in terms of exposure and being seen by coaches. And the coverage is very good. The write ups and the social media have benefited our kids a lot."
Brandon Clay on the Midwest Takeover
"Midwest Takeover showed in 2016 that they are one of the region's premier programs. Charles Williams and Aaron Biesbrock have teamed up to deliver an ultra-competitive schedule complete with multiple chances for their kids to be seen by evaluators and college scouts alike. Williams does a fantastic job with the player development and in-game coaching while Biesbrock makes sure that all of the i's are dotted and t's are crossed. After taking some of the country's top teams inside the PSBFamily to the wire and winning those games this past season, I'm anxious to see what 2017 holds for this up-and-coming program to be reckon with."
June 3-4

'19 G Devin Biesbrock (OH) is ALREADY registered to rep #PSBFamily Midwest Takeover.

PAGE: https://t.co/XWZyztwSq6 pic.twitter.com/v2tLJGHjq8

— Brandon Clay (@BrandonClayPSB) November 30, 2016
Jenna Simon attacked the skill work at the #CoachHemiShowcase in Ashland repping Midwest Takeover#TheWorkDontLie pic.twitter.com/YbkVd6EwgP

— Chris Hansen (@ChrisHansenPSB) June 19, 2016
Always good having #PSBFamily like the talented Midwest Takeover at events. #AnyGymIsHome pic.twitter.com/qejf4KCs5W

— ProspectsNation.com (@ProspectsNation) July 24, 2016
'17 Anyia Pride of Midwest Takeover #PSBFamily to Cleveland St.

"Active in the lane, scores at the rim" @BrandonClayPSB pic.twitter.com/b2ZvrkytCH

— ProspectsNation.com (@ProspectsNation) October 5, 2016
#CoachHemiShowcase
'19 Kennedi Myles of @MWTakeover has been excellent today. Here's a step-back J. pic.twitter.com/x2PgEuU38O

— Jonathan Hemingway (@JLHemingwayPSB) June 19, 2016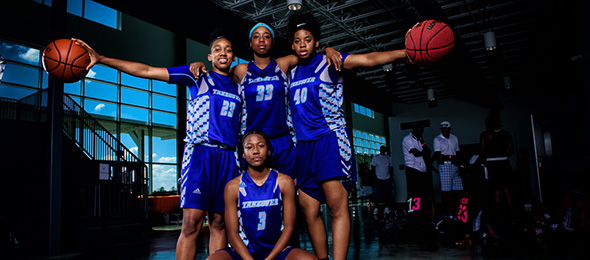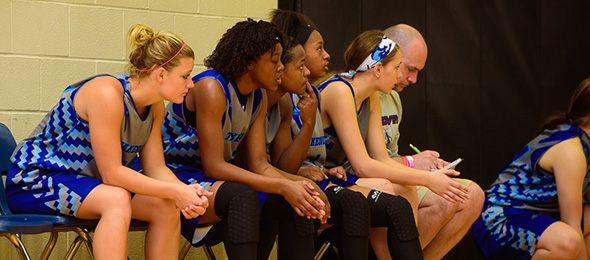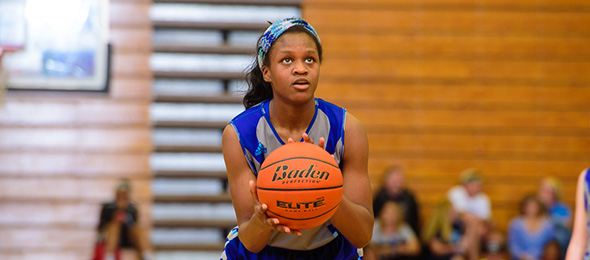 Jonathan Hemingway is the Assistant Director of Scouting for the JumpOffPlus.com International Scouting Report, is on the Naismith Trophy Board of Selectors and owns CoachHemi.com, the go-to source for coaches for X's and O's.  He is the floor director of #TeamEBA camps, a site director for #TeamPSB tournaments and can be reached at [email protected].