---
With over 20,000 collective followers on our team's social media outlets, we're in a unique position to assist with both creating awareness of a prospect's skill set and recent on-floor performance. From crisp recruiting updates to updated in-season stats to a potential last-minute change in schedule that needs to be conveyed socially, this package allows the player to control the information available to the public about their game.
Become an #SMPMember: Click the Logo Below

---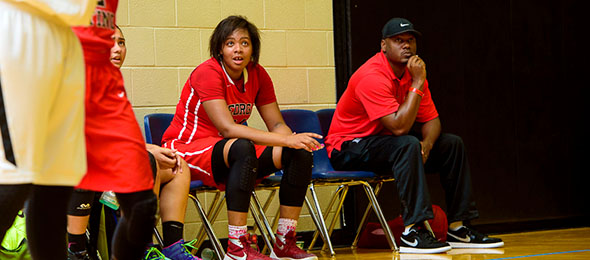 Program Director
Will Avery
Program Headquarters
Augusta, GA
PeachStateBasketball.com Tournaments Attended:
#PSBSpringShowdown
#PSBTipOffClassic
#PSBMayDay
#PSBSummerKickoff
#PSBElite32
Georgia Sting Avery impressive in their battle w/ Lady ProSkills. Very active & aware defensively. pic.twitter.com/EggBLDcrBe

— ProspectsNation.com (@ProspectsNation) July 28, 2016
2017 Standouts
Aubriana Bonner – Available
Alana Davis (Memphis)
Sydney Grayden (Augusta University)
Olivia Owens – Available
Blessed day for our organization as @_AlanaNicole1 officially joins @MemphisWBB. Signing is at 4:30pm today! pic.twitter.com/qujc5lVJ5C

— Georgia Sting (@GAStingHoops) November 9, 2016
2018 & 2019 Returners
Yasmine Avery
De'Sha Benjamin
Gianna Copeland
Le'Andre Gillis
Quin'De'Ja Hamilton
Lexius Jeffcoat
Amaya Moore
Kianni Westbrook
Will Avery on the 2016 Travel Season
"We are very proud of the growth and development of the kids within our program. We had a number of players who got better and make progress on their individual games. We competed very well at every tournament we played in. We took EYBL teams to the wire and won brackets at other tournaments."
@SUVtv Video of the Georgia Sting vs. the Carolina All-Stars from the #PSBSummerKickoff

Will Avery on the Benefits of Playing at PSB Events
"Our relationship with Peach State Basketball is invaluable. The Georgia Sting have been coming to PSB events even before I was coaching with the organization. After this years' senior class graduates, we will have helped 26 student-athletes earn scholarships to play college basketball. Peach State Basketball is a big reason why, because of the exposure that our teams get at those events. Plus I always have college coaches calling me throughout the year asking me about players, because a PSB staff member has mentioned or wrote about one of our girls."
Brandon Clay on the Georgia Sting
"Since joining the family in 2013, I've witnessed the Sting become the premier club program in the Augusta area. From Gary McMahan to William Avery, the Sting always have first-class people in charge of their teams. Since taking the reigns over from McMahan in the summer of 2015, Avery has taken the program to even higher heights. Avery's willingness to continue to ask questions, have his older kids attend Elite Basketball Academy camps and help his players make their way onto college campuses for visits is impressive. I've thoroughly enjoyed working with the Sting and look forward to continuing to build on the strong foundation that we've laid."
#PSBSummerKickoff@GAStingHoops vs @CFE_BASKETBALL

The baseline is packed! pic.twitter.com/Y7LtBSkPQy

— ProspectsNation.com (@ProspectsNation) July 7, 2016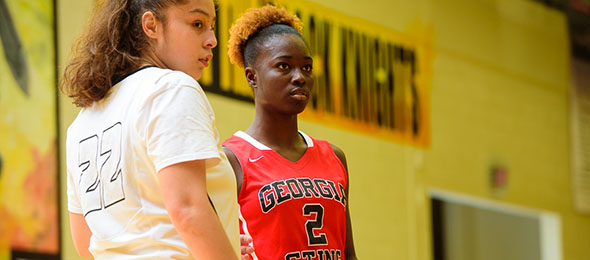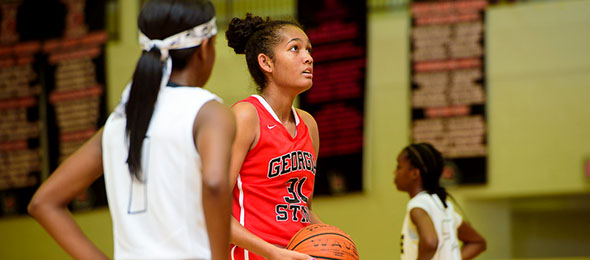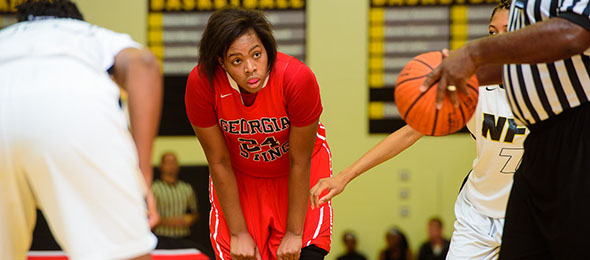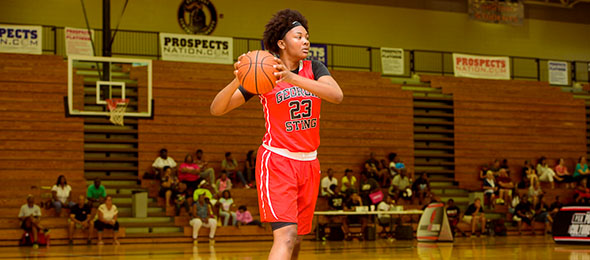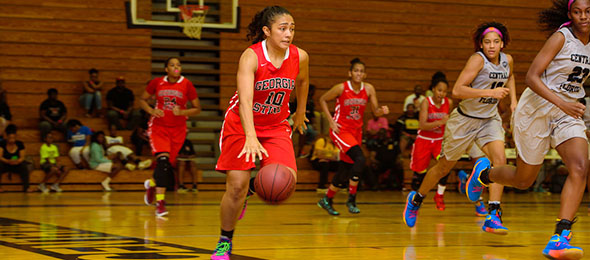 Jonathan Hemingway is the Assistant Director of Scouting for the JumpOffPlus.com International Scouting Report, is on the Naismith Trophy Board of Selectors and owns CoachHemi.com, the go-to source for coaches for X's and O's.  He is the floor director of #TeamEBA camps, a site director for #TeamPSB tournaments and can be reached at [email protected].