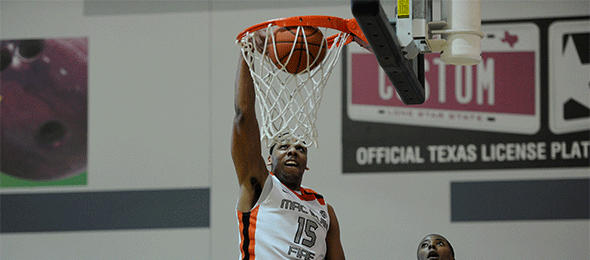 Photo credit narrative essay story about love – Jon Lopez Nike
The Brandon Clay Scouting Report offers up Prospect Evals from the top male basketball players in the class of 2014.
Jahlil Okafor – (Chicago, Ill.) – Whitney Young – 2014
Date: February 1, 2014
Location: Mater Dei Nike Extravaganza (Santa Ana, Calif.)
No. 18 Whitney Young (Ill.) vs. No. 1 Mater Dei (Calif.)
Committed College: Duke
Evaluation:
Anytime the number one player in the country walks onto the court, you can expect a bull's-eye to be placed squarely on the back of that player. Being the tallest and physically most impressive player on the court, for Okafor that target gets even bigger. On this night, the opponent Mater Dei (No. 1 team in the nation), immediately came out in a 'triangle and 2' defense with the '2' defenders playing in good ways to start off a research paper front and behind the athletic center. After three minutes of play Okafor had not scored a bucket. However, the Dolphins held a 16-10 lead with St. Louis University signee Miles Reynolds scoring all of the team's points, which all came from behind the arc save the one free throw on a 4-point play. This illustrates just how much impact Okafor can have on the game even when he is not getting consistent touches.
Okafor finished with 17 points and 14 rebounds even while being tripled teamed at times by Mater Dei albeit in a loss. It has been a long time since the basketball world has seen a player who possesses such a unique combination of size, power, hands combined with elegant footwork around the rim. Once coach Mike Krzyzewski and his staff have a chance essay writing practice to polish his back to the basket skills, his impact at Cameron Indoor Arena will be seen immediately.

Date: January 18, 2014
Location: Hoop Hall Classic (Springfield, Mass) – Jonathan Hemingway
Okafor is built like a "Mack Truck," but has feet like a small forward. Soft hands and a soft touch highlight his brilliant combination of skill and athleticism. Today was a tough day for Okafor as he got into foul trouble vs. Oak Hill & even allowed Rakas Gustys to get into his head a little. Although it wasn't his best performance, he still remained engaged & cheered on his teammates as they led a comeback in the 4th quarter. He is truly seeing the problems that can occur when the opposing team game plans to take him away.

Date: December 23, 2013
Location: City essay writing service articles of Palms (Fort Myers, Fla.) – Brandon Clay
Okafor is a future Senior National Team member with play like this. He has great hands, feet. He's a willing passer out of the double team. Okafor's touch around the basket and from the free throw line is uncanny for a HS prospect. He finished with 23 rebs and 22 pts on 8-9 FG, 6-8 FT.

Highlights of Okafor compliments of Iowa Elites:
Elite Basketball Academy Series
***Designed for evaluation purposes, these are great opportunities for upperclassmen and underclassmen alike to get valuable game broadcasts that can be sent to college coaches with a single email message. For underclassmen, it also serves essay writing my last day at school as the gateway for prospects with remaining high school eligibility to play in front of our National Evaluators.
September – Elite Basketball Academy All-American Camp
October – Elite Basketball Academy Top 40 Fall Workout
CoachHemi.com Showcase Series
 October – CoachHemi.com Workout

Brandon Clay is the Executive Camp Director of the Elite Basketball Academy and the owner of Brandon Clay Scouting. Clay is also the owner of Peach State Basketball, Inc., and ProspectsNation.com. He serves Director of Scouting for the OTRHoopsReport.com National Scouting Report. Clay has been involved in the community since 2001 as an evaluator, event operator and trainer. You can reach him at BrandonClay@PeachStateBasketball.com

Jonathan Hemingway is a National Evaluator for the OTRHoopsReport. He is also the publisher of CoachHemi.com. He has been involved in the community since 1996 as a coach, camp director and evaluator. You can reach him via email at JonathanHemingway@PeachStateBasketball.com and follow him on twitter @JLHemingwayPSB