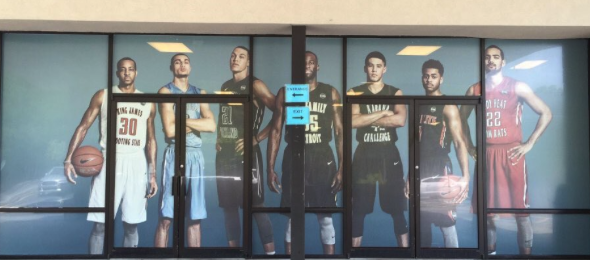 ---
With over 20,000 collective followers on our team's social media outlets, we're in a unique position to assist with both creating awareness of a prospect's skill set and recent on-floor performance. From crisp recruiting updates to updated in-season stats to a potential last-minute change in schedule that needs to be conveyed socially, this package allows the player to control the information available to the public about their game.
Become an #SMPMember: Click the Logo Below

Social Media Updates: Use #SMPMember and follow @SMPMemberPSB
---
ATLANTA – BrandonClayScouting.com is designed to give both college coaches and fans alike an in-depth look at some of the nation's top prospects. Nike EYBL play is a perfect stage to gauge the talent level of elite preps. The Session IV stop was no different. Here are some of the notable players from the event:
Darius Garland | 6'2" | St. Louis Eagles | Class of 2018
5-star '18 PG Darius Garland shined in EYBL.

Auburn, Fla. & ISU offers.

EVAL: https://t.co/zv3zJQpjHu pic.twitter.com/kL6xcoY32m

— Brandon Clay (@BrandonClayPSB) June 30, 2016
Garland jumped on the Eagles roster mid stream without missing a beat. He's putting up the numbers and still has another season of 17u EYBL eligibility: 13.2 points, 2.7 assists on 83 percent from the line and 39 percent from beyond the arc in 9 EYBl league games. He outplayed Trae Young in this one with an efficient performance: 11 points, 3 assists and a single turnover.
Luke Garza | 6'10" | Team Takeover | Class of 2017
Garza is a post scorer in the EYBL setting. A right-hand dominant prospect, he can open up off the post catch to face the rim then score. Garza also made a tough up and under move before hitting a trail 3-pointer possessions later. In 16 EYBL games, he is averaging 11 points, 5.7 rebounds per on 82.5 percent from the line and 57 percent from the field.
Bruno Fernando | 6'10" | E1T1 | Class of 2017
After reclassfying to 2017, Fernando has set out to work on his game. His EYBL numbers in just 6 games of play are impressive: 12.8 points, 7 rebounds per on 79 percent from the line, 63 percent from the field. Fernando is an elite athlete who hit a 15 footer as well as a right-handed half hook in this eval.
Jarred Vanderbilt | 6'8" | Houston Hoops | Class of 2017
'17 F Jarred Vanderbilt is expanding his game.

Numerous Power 5 offers.

EVAL: https://t.co/zv3zJQpjHu pic.twitter.com/8r6bYjGHOv

— Brandon Clay (@BrandonClayPSB) June 30, 2016
Vanderbilt is in the process of moving exclusively on the perimeter. He's shooting 39 percent from the free throw line, 19 percent from 3 but still at 48 percent from the field. Right now, he is most effective inside of 15 feet and is an elite prospect in the country in that regard. He's even a high level passer in that way. His EYBL numbers of 13.5 points, 10.9 rebounds per with 3.7 assists support that. He is averaging 3.9 turnovers a game which offsets his high assist number.

Brandon Clay is the owner of Peach State Basketball, Inc., and BrandonClayScouting.com. He serves as the Executive Camp Director for the Elite Basketball Academy Camps. Clay is a McDonald's All-American Game Selection Committee member. He also votes on the Naismith Trophy Men's / Women's College Player of the Year Academy and is the HS Boys / Girls All-American Team Board of Selectors Chairperson. He has been involved in the community since 2001. You can reach Clay at BrandonClay@PeachStateBasketball.com