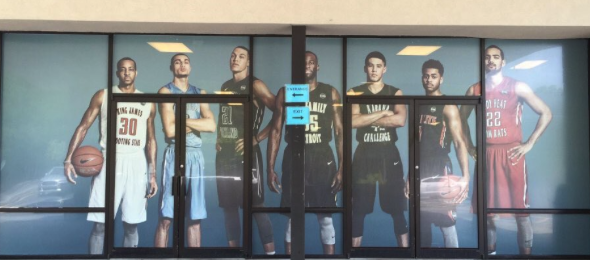 ---
With over 20,000 collective followers on our team's social media outlets, we're in a unique position to assist with both creating awareness of a prospect's skill set and recent on-floor performance. From crisp recruiting updates to updated in-season stats to a potential last-minute change in schedule that needs to be conveyed socially, this package allows the player to control the information available to the public about their game.
Become an #SMPMember: Click the Logo Below

---
ATLANTA – BrandonClayScouting.com is designed to give both college coaches and fans alike an in-depth look at some of the nation's top prospects. Nike EYBL play is a perfect stage to gauge the talent level of elite preps. The Session IV stop was no different. Here are some of the notable players from the event:
Taeshon Cherry | 6'8" | Oakland Soldiers | Class of 2018
Cherry reminds me in build and style of former Soldier Ben Kone (Oregon State). Cherry is averaging 8.3 points, 5 rebounds per in 15 EYBL games. He's got the size to be effective on the interior. We'll keep an eye on his progress over the next 12 months.
Jordan Goodwin | 6'4" | St. Louis Eagles | Class of 2017
'17 Jordan Goodwin (IL) is an EYBL matchup nightmare.

BREAKDOWN: https://t.co/2IDDedImrL @jgoodwin1123 pic.twitter.com/lwpWlWSSAy

— Brandon Clay (@BrandonClayPSB) June 15, 2016
Goodwin can really play. He's both active and athletic. He finds ways to be productive averaging 16.4 points, 9.6 rebounds per EYBL game. Goodwin was a problem during the game against MoKan Elite bringing an energy level to the floor that MoKan never was able to match. That said, he's only shooting 58 percent from the line, 21 percent from 3-point land and 42 percent from the field in EYBL play. All of those are areas he can improve in.
Chris Lykes | 5'6" | Team Takeover | Class of 2017
Miami is getting a TOUGH kid & a proven winner in '17 G Chris Lykes

EYBL Stats: 19.9 pts, 2.8 asts per pic.twitter.com/XegIyJ4D7O

— Brandon Clay (@BrandonClayPSB) June 13, 2016
Lykes is a smaller option at the position but is tough as they come. He sees the floor well, scores the basketball and competes on every possession. He is the heart and soul of this loaded Takeover roster. Through 16 EYBL games, he's averaging 19.9 points, 3 assists on 82 percent from the line and 39 percent from beyond the arc. Lykes, who is an ELITE 100 caliber prospect nationally, committed to Miami over the weekend.
Billy Preston | 6'9" | Houston Hoops | Class of 2017
Preston has every physical tool to be an elite level prospect. Shortly after this session ended, he announced that he'll attend Oak Hill next school season. He's averaging 14.5 points, 7.9 rebounds in 12 EYBL games. He's shooting 58 percent from the free throw line, 36 percent from beyond the arc and 52 percent from the field.

Brandon Clay is the owner of Peach State Basketball, Inc., and BrandonClayScouting.com. He serves as the Executive Camp Director for the Elite Basketball Academy Camps. Clay is a McDonald's All-American Game Selection Committee member. He also votes on the Naismith Trophy Men's / Women's College Player of the Year Academy and is the HS Boys / Girls All-American Team Board of Selectors Chairperson. He has been involved in the community since 2001. You can reach Clay at BrandonClay@PeachStateBasketball.com