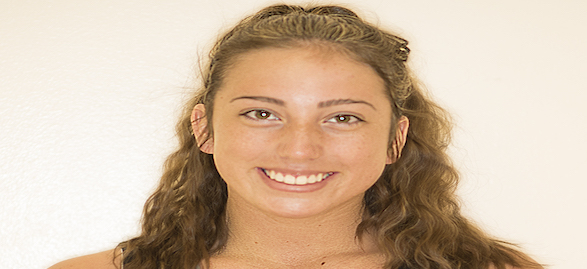 ---
With over 20,000 collective followers on our team's social media outlets, we're in a unique position to assist with both creating awareness of a prospect's skill set and recent on-floor performance. From crisp recruiting updates to updated in-season stats to a potential last-minute change in schedule that needs to be conveyed socially, this package allows the player to control the information available to the public about their game.
Become an #SMPMember: Click the Logo Below

---
Class of 2018 guard Lexie Pritchard of West Linn, Ore., is emerging as one of the premier backcourt options in the class up and down the West Coast.
Brandon Clay with a recruiting update on the BrandonClayScouting.com Podcast Channel: (December 2016):
Chris Hansen's takeaway (Seattle, WA – August 2016): Following a terrific second half of July, Pritchard used that momentum in a great way in this camp/showcase environment. She's become a more consistent shooter and it's clear she's put hours of work in the gym building her ball skill and ability to create. She's forcing less and scoring more.
Chris Hansen's takeaway (Oakland, CA – September 2015): Pritchard is a camp and showcase standout because she captures your attention in the drill work. She's clearly a player that logs hours in the gym working on her skill set. Pritchard handles the basketball well with either hand and has a sweet jumper. She showed well in the 5-on-5 live play with some crafty passes and of course the crisp jumper. Add that to the fact that Pritchard plays with a lot of confidence on the floor and you have a dynamic option in the backcourt.
Name: Lexie Pritchard
Height: 5'10"
HS Grad Year: 2018
Position: SG
School / Hometown: West Linn HS (West Linn, Ore.)
Club Team: FAST EYBL
---
Social Media Updates:
#BrandonClayScouting🍑 Coverage
Powered by @SMPMemberPSB

Before signing w/Santa Clara, '18 Lexie Pritchard (OR) of @Fastbasketball earned @ChrisHansenPSB's words @ELITEisEARNED Showcase.

STORY: https://t.co/SAjijfdLwS

BECOME A #SMPMEMBER: https://t.co/8GnB3G0viZ @coachbillcarr pic.twitter.com/yi50RsO03N

— Brandon Clay (@BrandonClayPSB) February 3, 2018
#SMPMember🍑 Program News
Powered by @SMPMemberPSB

'18 G Lexie Pritchard (@LexiePritch3) of @Fastbasketball & @coachgriff3 signed with Santa Clara.

She gives them a dynamic option on the perimeter. Shined @ELITEisEARNED.

Her #BrandonClayScouting Page: https://t.co/Vr83qsdLIK https://t.co/Nih5pwXzYy

— Brandon Clay (@BrandonClayPSB) January 8, 2018
#SMPMember Recruiting Exposure#CommitmentCentral

THIS JUST IN

'18 G Lexie Pritchard (OR) to Santa Clara.

A @CHansenBBall Showcase alum. pic.twitter.com/yvp3atPJTg

— Brandon Clay (@BrandonClayPSB) May 20, 2017
#SMPMember Recruiting Exposure

Available '18 G Lexie Pritchard led FAST EYBL over NJ Sparks.

16 pts
5 rbs

PAGE: https://t.co/Vr83qsdLIK pic.twitter.com/rTgQif6wWD

— Brandon Clay (@BrandonClayPSB) May 1, 2017
#SMPMember Exposure Program

'18 Lexie Pritchard (OR) has now for West Linn

24 pts/6 stl/4 ast vs Canby

LEARN MORE https://t.co/Vr83qsdLIK pic.twitter.com/46PtUBKvhb

— Brandon Clay (@BrandonClayPSB) January 31, 2017
'18 G Lexie Pritchard has a Portland offer w/major interest from Rice & Clemson.

🔈#BCSReport BREAKDOWN: https://t.co/Vr83qsvmAi #SMPMember pic.twitter.com/mnDGqwlodO

— Brandon Clay (@BrandonClayPSB) December 17, 2016
'18 Lexie Pritchard (OR) was a MAJOR Stock Riser @CHansenBBall's event.

Has a Santa Clara offer.

PAGE: https://t.co/Vr83qsdLIK pic.twitter.com/6C00qNR2Au

— Brandon Clay (@BrandonClayPSB) December 15, 2016
Lexie Pritchard | 2018 | Oregon | SG

Played at a high level in July scoring well

READ: https://t.co/bejG1roQOw pic.twitter.com/HYEukGRrzF

— Rebecca Dyer (@RebeccaDyerPSB) October 27, 2016
'18 Lexie Pritchard is a SG to watch for. Crisp passing & all out scorer.

PAGE:https://t.co/MVJAhWeGTv pic.twitter.com/bQLkEKxGIP

— #SMPMember Program (@SMPMemberPSB) September 16, 2016
'18 Lexie Pritchard caught @CoachHemi's eval eye in Seattle.#SMPMember: https://t.co/MVJAhWeGTv pic.twitter.com/3ceiyzS1kS

— #SMPMember Program (@SMPMemberPSB) August 24, 2016
'18 G Lexie Pritchard (OR) has a new UCSB offer. She's at #CheckMeOutShowcase.https://t.co/Vr83qsvmAi pic.twitter.com/OaAguqBfnl

— Brandon Clay (@BrandonClayPSB) August 21, 2016
BREAKING:

'18 G Lexie Pritchard (OR) has offers from Grand Canyon & UNLV. #SMPMember PAGE https://t.co/Vr83qsvmAi pic.twitter.com/qTCi0VHu3h

— Brandon Clay (@BrandonClayPSB) August 9, 2016
You can find @LexiePritch3 & @fastbasketball at #PSBElite32 July 27-29.

PAGE: https://t.co/MVJAhWeGTv https://t.co/DNdete0gIq

— #SMPMember Program (@SMPMemberPSB) June 30, 2016
Welcome '18 G Lexie Pritchard (OR)

FAST EYBL | West Linn HS

HER PAGE: https://t.co/Vr83qsdLIK pic.twitter.com/0XjDgESNEe

— Brandon Clay (@BrandonClayPSB) July 10, 2016
#SMPMember:@ChrisHansenPSB says '18 Lexie Pritchard shined at #CheckMeOutNorcal

NEW EVAL: https://t.co/Vr83qsvmAi pic.twitter.com/xvUWMBXcbb

— Brandon Clay (@BrandonClayPSB) June 28, 2016
2018 Lexi Pritchard @Fastbasketball with a strong finish while being fouled. And 1!!! (@BdotAdot5 voice) #CheckMeOutNorCal

— ProspectsNation.com (@ProspectsNation) October 11, 2015
---

Brandon Clay is the owner of the JumpOffPlus.com International Report, Peach State Basketball, Inc., and ProspectsNation.com. The JumpOffPlus.com is picked up by more than 200 colleges and universities nationwide. In addition to serving as ProspectsNation.com WNBA Director of Scouting, Clay serves as the Executive Camp Director for the Elite Basketball Academy Camps. He is a McDonald's All-American Game Selection Committee member. Clay serves on the Naismith Trophy Men's / Women's College Player of the Year Academy and is the National Coordinator of Voting for the Boys / Girls All-American Teams. He has been involved in the community since 2001. You can reach Clay at [email protected]