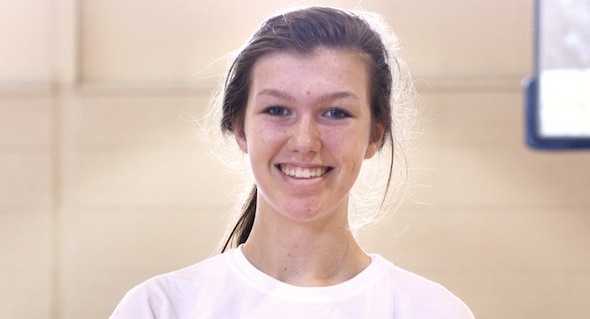 BUFORD, Georgia – The inaugural invite-only Elite Basketball Academy Super 64 Camp was filled with some of the top prospects in the nation. It's great to see how these kids perform with other players of elite status. EBA Super 64 Camp focused on skill development and also afforded the kids the opportunity to utilize the learned skills in game situations. What a great place to showcase talent, with some of the best evaluators in the country inside "The Factory" at Bogan Park. The following is a spotlight of some of the top talent that attended the EBA Super 64 Camp:
*As written by Stephen Peck in June 2011
Spotlight Players
Mackenzie Engram, 6'1", PF
Hillgrove HS/Powder Springs, GA
Class of 2014
i need help writing a 500 word essay
Persistence, eagerness and desire are just a few of the terms to describe Engram's performance this weekend. Despite missing Day One due to illness, she came in and gave 100% in all drills and games on Day Two. A couple of the things that caught our attention were how well she understands the defensive game and her ability to play strong in the post on offense. Engram has the tools to become an "Elite" of the Elite and a key player at the next level. We are looking forward to seeing her progression in the seasons to come.
Cheyenne Hooper, 6'5", C
CAK HS/Knoxville, TN
Class of 2015
Hooper showed the ability to play "BIG", with her long frame, against much stronger players. Cheyenne has good mechanics that will most definitely improve as she moral dilemma essay matures as a player. Although she is not a dominant player now, the sky is the limit once she increases her strength and her face up game. Hooper has the potential to be the "go to Post" in a lot of settings. Her eagerness and approach to all drills and games put her head and shoulders above players her size and age.
Bree Horrocks, 6'4", C
Buford HS/Buford, GA
Class of 2014
When you look at a 6-foot-4 post player, you expect a lot and want her to be a key aspect of your offense and defense. Horrocks aspires to be that great post player. During the EBA Super 64 Camp, she appeared to be coming out of her shell with strong rebounds and better footwork in the post on offense. She can be a solid wright my assignment post player as she matures and continues to work on her post skill set. She definitely has the build to be a force in the paint on both offense and defense.
Parting Thoughts
– When it comes to hard work, (drills/game time) you cannot find many players that "give it" 100% of the time like Tabitha Fudge, 2012 (Miller Grove HS/Lithonia, GA). Fudge's energy and focus are traits to be envied by players that want to be great!
– Inside or outside, Brianna Cummings, 2014 (GAC/Lilburn, GA) comes to play and is truly focused. Cummings has the ability to play in the post and also has an affinity for the face up game. She is a young prospect that has big days ahead.
– Tiaria Griffin, 2012 (Lawrence Co. HS/Monticello, MS) showed that she william shakespeare research paper can shoot the ball under pressure, off the bounce and can feed the ball to the open player. Griffin has the potential to be a great asset at the next level.
– Mone' Jones, 2015 (Carrington MS/Durham, NC) has the skills that will make her a threat from the post to the wing. Jones has the ability to create shots in the paint against stronger players, despite her thin frame because of her athleticism. Jones plays with passion and the desire to learn.
Stephen Peck is a National Evaluator for the JumpOffPlus.com. He also serves on the selection committee for the EBA All-American, Fab Five and Super 64 Camps. He has been involved in the community since 2009 as a national evaluator. You can reach him via email at [email protected] and follow him on twitter @SCPeck2