ATLANTA, Ga. – There is a saying that big time players step up in big game situations. In the Peach State Holiday Invitational, no one knows that better than Mychal Johnson of St. Joseph Catholic (Huntington, W.Va.).
In it's first game of the tournament, St. Joseph's was down one point to Southwest Atlanta Christian Academy (Ga.) with 4.4 seconds remaining in the game. After inbounding the ball and Johnson, the 5-foot-8 junior took it the length of the floor and euro-stepped for the game winning lay up at help writing research paper outline the buzzer. In front of her future Notre Dame coach Muffet McGraw, Johnson stayed cool, calm, and collected and hardly even celebrated after sinking the final two points to help her team advance to the next round.
The semifinal match up between St. Joseph and Mill Creek (Ga.) would not end up coming down to a last second shot because of the dominating performance from Johnson. She was hitting on all cylinders from the tip off and was scoring at will from the perimeter. Johnson scored 17 points in the first half and helped her team build a 14-point lead going into the third quarter. St. Joseph research paper essays beat Mill Creek with a final score of 65-48 and Johnson ended the game with 28 points to lead all scorers.
The most impressive thing about Johnson's game today was the fact that she scored 28 points but was not selfish in the least bit. She was always looking to make the extra pass and get other teammates involved in the flow of the game. When her team needed her to get them a quick bucket, she did, and it was never a forced effort. Johnson leads by example on the floor and even though she might not be the most vocal competitor, she site that australian students turn to for professional essay writing services always finds a way to get the job done. Her number one focus is to win and she has given St. Joseph a chance as they play Webb School (Knoxville, Tenn.) in the championship game of the white division.
#PeachStateTV: Brandon Clay takes a look at class of 2014 point guard Mychal Johnson's game: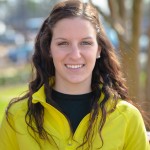 Rebecca Gray is a contributor to Peach State Media. She's been in the community as an evaluator and a columnist since 2008. She also serves on the Naismith Awards selection committee. Gray played college basketball at both Kentucky and North Carolina.