ATLANTA —The Peach State Basketball Holiday Invitational continues to grow and host some of the country's best talent with each passing year. The only questions about this year's field are, how good is Riverdale High School (Murfreesboro, Tenn.) and will anyone be able to beat them?
The Warriors are loaded with talent from top to bottom and seem to have a good chemistry and feel for one another throughout the entirety of the game. They hold a melting pot of skill and ability with Middle Tennessee State signees Tyisha Petty and Olivia Jones, along with a talented group of junior sharpshooters in Alexa Middleton and Shelbie Davenport, who are all from Murfreesboro.
While you are watching them play, there are a few questions that an average spectator might not think to ask, but should certainly consider.
What makes Riverdale so good?
Riverdale opened up its first game of the tournament on an absolute narrative essay unit plan defensive tear as the team quickly forced multiple turnovers that resulted in an early 10-0 lead against Alcovy (Covington, Ga.). Their defensive pressure seems to spark the fire on offense, and with the kind of depth the Warriors have on the bench, they can keep a fanatic pace going at all times.
Turning defense into offense takes a great deal of patience, knowledge, and discipline while playing in a full-court zone-press. The way to be efficient in a high intensity press is to communicate and make reads effectively. The Warriors are a very vocal team and are always conversing during rotations. This makes it very hard for opposing teams to find any kind of rhythm on both offense and defense.
If you stop one player, will you shut the entire team down?
The most impressive thing about Riverdale is that fact that all the players play with a selfless nature. It does not matter who gets the glory and attention, as long as they win everyone is satisfied. The stat homework help sheet was balanced in the game against Alcovy as Petty led the team with 16 points followed by Middleton's 15 points and Jones' 12 points.
If one part of the offense isn't hitting on all cylinders, then the Warriors usually finds another option to convert in their sets. This isn't a one-dimensional team by any means and that is what helps keep the productivity evenly distributed.
So, the only way to really tell how good they are is to sit back and see how the Warriors finish in the Red division. A team that can stick together through adversity will usually prevail in the end and Riverdale has all of the ingredients to make a deep run. The next challenge it faces is a very determined and feisty Bolingbrook (Ill.) team tomorrow in the semifinals.
AROUND THE RIM
Bolingbrook (Ill.) knocked off Wesleyan (Norcross, Ga.) 61-60, in one of the many close games of the evening. Junior guards Aysia Bugg and Amarah Coleman led Bolingbrook in the back should i buy a research paper court with a lot of passion and intensity. Katie Frerking, who has signed with Auburn, led all scorers with 26 points in the losing effort.
Katie Powell of Berkeley Lake, Ga. led Duluth (Ga.) to a 50-44 win over Germantown Academy (Ft. Washington, Pa.) in the White division. Powell finished with a game-high 26 points.
St. Joseph Catholic (Huntington, W.V.) was down by one point with 4.4 seconds to go against Southwest Atlanta Christian Academy (Atlanta, Ga.) until Mychal Johnson, a Notre Dame verbal, went the length of the floor for the game-winning layup at the buzzer.
Academy of the Holy Cross (Kensington, Md.) defeated Buford (Ga.) 37-36 in the Red division. Holy Cross will take on New Hope Academy (Thomasville, N.C.) in the semifinals.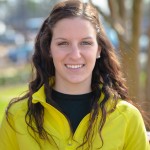 Rebecca Gray is a contributor to Peach State Media. She's been in the community as an evaluator and a columnist since 2008. She also serves on the Naismith Awards selection committee. Gray played college basketball at both Kentucky and North Carolina.