ATLANTA —When the going gets tough, the tough get going. Riverdale (Murfreesboro, Tenn.) junior Alexa Middleton was one of the toughest players in this year's Peach State Holiday Invitational and her performance in the championship game of the red division made the player of the day an obvious decision.
Middleton is one of the key players in the Warriors' arsenal high school essay and it is not only because of her point production, but all of the intangibles she brings day in and day out. Riverdale was behind for the majority of the game and even found itself down by 12 points halfway through the second quarter. The patience and composure that Middleton carried herself with was probably more important than her 19 points because her teammates fed off of her.
During a grueling back and forth game, the instant essay writer first thing to become fatigued on an athlete is the mind. That is the advantage that Middleton has over her competitors. Her willingness to win and poise during adversity allowed her to focus on making hustle plays and reading the defense for easy buckets in crunch time.
In the last minute of the game, Middleton converted two free throws to give Riverdale a 55-52 lead with 58.4 seconds to play and then made two more to lock up introduction research paper the championship at 61-56 with 1.2 seconds left.
#PeachStateTV: Brandon Clay takes a look at Middleton's game from Elite Basketball Academy All-American Camp.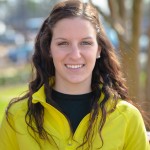 Rebecca Gray is a contributor to Peach State Media. She's been in the community as an evaluator and a columnist since 2008. She also serves on the Naismith Awards selection committee. Gray played college basketball at both Kentucky and North Carolina.