ATLANTA – Day one of the Peach State Basketball Holiday Invitational was filled with exciting games and featured some of the top talent in the country. The opening game showcased a powerhouse freshmen duo in point guard Crystal Dangerfield and 6-foot-3 forward, Jazz Bond from Blackman (Murfreesboro, Tenn.) as they took on McEachern (Powder Springs, Ga.).
Blackman and McEachern were pretty even through iraq war research paper much of the first half, but the difference in the game was the explosive play from the 5-6 Dangerfield. Her ability to make plays on both ends of the floor created a lot of opportunities for Blackman to extend their lead early in the third quarter. She made it nearly impossible for McEachern to get into the flow of the game with her quick hands and on-ball pressure defense. If she wasn't shooting an uncontested lay-up, then she was slicing human development essay through the defense making no-look passes for easy buckets on the block.
Although she is only considered a freshman by class, Dangerfield plays with a fearless nature and is mature beyond her years on the court. Her ability to read defenses, knock down open shots, and willingness to push the tempo will be key for her team to succeed. She is continuing to gain knowledge of the game from the point guard position and has a strong skill set help writing rhetorical analysis essay to help Blackman make a run in the Green Division.
#PeachStateTV: Brandon Clay takes a look at class of 2016 point guard Crystal Dangerfield's game: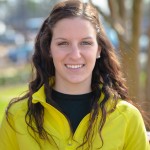 Rebecca Gray is a contributor to Peach State Media. She's been in the community as an evaluator and a columnist since 2008. She also serves on the Naismith Awards selection committee. Gray played college basketball at both Kentucky and North Carolina.