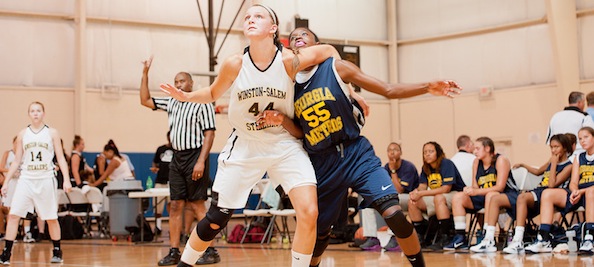 MARIETTA, Ga. – The name of this event fit the performances by many of the players in this tournament. Perimeter players were able to stretch the floor from well beyond the arc, while post players ate up rebounds in the lane. Coaches from over 60 uk essay writing companies colleges and universities took in this successful event at All Tournament Players Park.
By: Jonathan Hemingway
Featured Game
Hollywood Eagles Jr. versus Winston Salem Stealers
Peach State Bracket
Hollywood Eagles Jr. – Sharlene Ferguson
Road to the Ship:
1st Round 66-54 over Carolina Pacers Jr.
2nd Round 79-57 over how do i write my paper in mla format Douglassville Lady Tigers
Winston Salem Stealers Grant – Trish Grant
Road to the Ship:
1st Round 56-23 over Georgia Metros 16
2nd Round 56-44 over Team Pride Black Stark
Contrasting styles of play led both teams to the championship game. Shanae Armbrister, who has been named an ESPN Super 60 player in the 2013 class, spearheaded the effort for the Eagles into the need someone write my paper championship game. On the other side, Winston Salem used a balanced attack to win back to back games in the tournament. Two players that helped the Stealers to the championship game were Cameron Nieters in the post and Ebone' Stevens on the perimeter.
You can view the full game broadcast here:

Jonathan Hemingway university essay writing service uk is the Assistant Director of Scouting for the JumpOffPlus.com. The service is used by more than 150 colleges and universities nationwide. He also serves on the selection committee for the EBA All-American, Fab Five and Super 64 Camps. He has been involved in the community since 2002 as a coach, camp director and evaluator. You can reach him via email at JonathanHemingway@PeachStateBasketball.com and follow him on twitter @JLHemingway