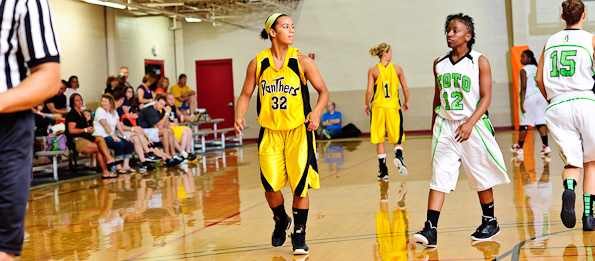 MARIETTA, Ga. – For the 8th year straight year Peach State Basketball will host the Best of Summer Tournament.  Over 150 colleges and universities have attended this event in years past.  With this tournament being hosted in the Atlanta metro area, it is has attracted some of the nation's best teams for this three day event.  The tournament will be played at All Tournament Players Park in Marietta, Ga.  Here is a quick glance at some of the teams and names to watch.
By: Jonathan Hemingway
Who will be Crowned the Best of Summer 2012?
The Georgia Metros program is back to defend a championship run literary analysis essay harry potter that they made last year.  Their Premier squad is on board for this tournament, which features many of the same players that took home a championship last year.  The West Virginia Thunder 2014 is a team that has made a name for themselves over the past twelve months.  They will undoubtedly challenge for a championship crown in this tournament.  Another team on the rise is Tennessee Team Pride BLACK Stark.  This is a team full of skilled players that could make a run deep into bracket play.  And two other teams that should not be overlooked are FBC Georgia Black and Georgia Pistols Miller.  Both of these teams have enough talent to beat anyone in the building.
Which Players will take the Lead?
Two guards that have consistently lit up the scoreboard at previous TeamPSB events where can i find someone to write my paper are Mychal Johnson (Huntington, WV/St. Joseph) and Griffin Dempsey (Proctorville, OH/St. Joseph).  This 1-2 punch in the backcourt is a tough combo to contain.  Throw in a Jenna Burdette (Coolville, OH/Eastern Reedsville) on the wing who is a dead eye three point shooter and the Thunder backcourt is tough to guard man or zone.    Monesha Womble (East Point, Ga./Carver)is a prospect that has many college coaches interested.  Her combination of strength of skill is sure to give the Pistols a chance to compete every night.  Other backcourt threats to watch in this tournament are Knoxville Lady Panthers Ashlee Mitchell (Bristol, Tn/Tennessee) and Maelyn Cutshaw (Greeneville, Tn/South Greene).  They make their team an instant threat to go deep in bracket play.  Switching to the front line match-ups, Brielle Blaire is a super combo forward that can literary analysis essay guidelines score inside and outside the paint.  Ellen Faulkner is another forward who can stretch the floor with her shooting ability while also grabbing rebounds in the paint.  Finally, Katie Powell (Duluth, Ga./Duluth) is a post player with legit height at 6 foot 3, but can also hit the jumper at 20 feet.  Look for her to make a big impact for her FBC team.
Jonathan Hemingway is the Assistant Director of Scouting for the JumpOffPlus.com. The service is used by more than 150 colleges and universities nationwide. He also serves on the selection committee for the EBA All-American, Fab Five and Super 64 Camps. He has been involved in the community since 2002 as a coach, camp director and evaluator. You can reach him via email at [email protected] and follow him on twitter @JLHemingway