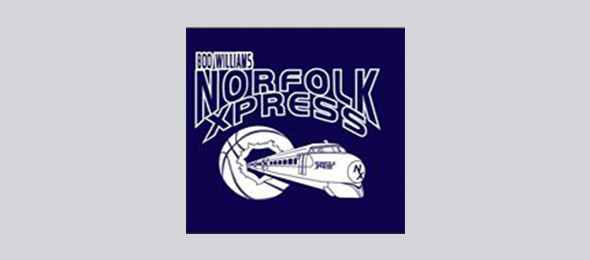 The Norfolk Xpress have help promote players since 2002. Read what is behind their success and some of the up an coming stars within their program in their Program Review.
Since 2002 the Norfolk Xpress organization has operated with the motto 'Hard Work No Excuses.' In that time over 800 female athletes have competed within the program and nearly 100 student-athletes earned scholarships to play basketball at the collegiate level. While teaching the fundamentals of the game is a priority, teaching Life Skills is a much more important objective for the Norfolk Xpress organization. 'Hard Work No Excuses' is more than a motto, it is an attitude that is adopted by all within the program.

Program Director
Adrena Foy

Program Assistant
Jamar Simmons
Program Headquarters
Norfolk, Virginia

Official Twitter
Official Website
Facebook: Norfolk Xpress
Committed 2016 Players
Danyael Goodhope (Winthrop)
Kishona Sutton (Virginia Union)
Jazmine Rogers (Virginia Wesleyan)
Mariah Coker (Chowan)
Shannon Atkinson (Temple)
Regan Holmes – Averett
Uncommitted 2016 Players
Payton Turner
Brianna Johnson
Cynita Webb
Taylor Day
Norfolk Express Alumna in the College Game:
Feyonda Fitzgerald (Temple), *Jazmen Boone (William and Mary) Aisha Foy (Radford), Adrienne Motley (Miami),* Crystal Leary (West Virginia),* Linda Stepney (West Virginia),* Toia Giggetts (JMU), Latrice Hunter (William & Mary), Lefty Webster (UNCC), GG Goodhope, Alecia Bell (Delaware), Channette Hicks (Virginia Tech), Gianna Smith (Old Dominion),* Chelisa Painter (Old Dominion), Siobhan Beslow (LaSalle, NSU) Jayda Luckie (UNC-Greensboro), Braysia Hicks (Towson), Tyshera Fleming (Florida), Tajee Pledger (Davis & Elkins), Nola Anderson (Oakland), Justyce Swango (Georgetown, Lenoir Rhyne) Courtni Williams (Chowan), Jordan Pettaway (Chowan), DaLishia Griffin (JMU), Mikayla Sayle (Hampton), Monnazjea Finney-Smith (Hampton), Shahadah Barrett (VUU), Lamesha Deal (Va.State), Breshara Gordon (Radford), ), Deasia Brown (Furman), Takera Parsons (Grambling), Tori Jackson (Eastern Mennonite), Joanne Williams (Chowan), Kehonna Rhuebottom (Chowan), Mercedes Tapia (Chowan), Imani Lewis (SC State), Shanice Woods (Tusculum) Atajah Watson (Tusculum) Taura Jones (Barton),Endia McKinney (VSU) Taron Smith (Mars Hill)     *Playing Overseas
Alumnae Catch-up

Linda Stepney (WVU) – 6.4 ppg, 4.6 apg (led team) Top 10 in WVU's assist– Team 23-15 overall
Crystal Leary (West Virginia)- WVU Top 10 in career offensive rebounds 192, 37 steals, FT% 76.1
Aisha Foy (Radford) – 10.3 ppg (2nd on team), 2.5 apg (led team), 37% 3PT FG (led team)
Radford finished 17-14 (14-6 2nd Big South)
Adrienne Motley (Miami) – 16.9 ppg (led team, 5th in ACC), 2.1 apg, 4.2 rpg, 1.4 spg
Lefty Webster (UNCC) – 14.0 ppg (led team, 12th in C-USA), 5.8 rpg (2nd on team), 3.4 apg (2nd on team, 8th in C-USA), 2.1 spg (led team, t-6 in C-USA)
Chelisa Painter (ODU) – 7.6 ppg, 4.5 rpg
ODU finished 20-12 overall (11-7 C-USA 4th in conference)
Nola Anderson (Oakland) – 11.6 ppg 3rd on team)
Siobhan Beslow (LaSalle) -8.1 ppg, 5.7 reb, Shot 48.5% Top 10 Offensive Rebound for LaSalle
PSB Tournaments Attended:
#PSBRealDeal
#PSBElite32
2015 Highlights from Adrena Foy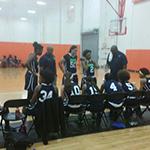 Coach Foy and the other coaches within the Xpress organization are constantly teaching life lessons and the importance of character to their players. However, there is no shortage of success on the court either. The 2016 group won the @StephenPeckPSB bracket at the PSB Real Deal in the Ville Session II in July. They also won the AAU Super Regional Championship while also finishing as runner's up in the Boo Williams Nike Invitational in April.
The younger teams within the Xpress organization experienced success as well. The 2020 team became the AAU East Coast National Champions. Look for the pipeline of success to continue as the 2021 and 2022 teams are competing at high levels within their AAU age groups.
2017 Players
Wing Chyna Nixon, ranked No. 90 nationally by ProspectsNation.com, got her start with the Norfolk Xpress team. Her and teammate Junajah Somerville will join the Boo Williams Elite team next year. Look for Nixon to make a splash on national powerhouse Neuman Goretti (PA) this year. While Somerville will contribute for state championship contender Lake Taylor.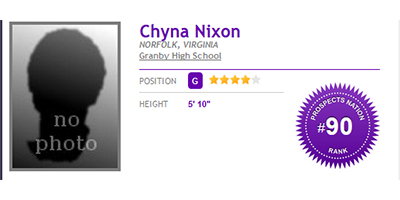 One of the top returners for coach Foy will be Dominque Sumler of Norfolk, Va., who attends Maury High School. Her blue collar attitude and high motor make her a consistent contributor.
Future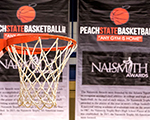 Another player that the Norfolk Xpress team has developed in recent years is point guard Asia Deal of Norfolk, Va. The 5-foot-6 high energy player earned praise from International Director of Scouting for ProspectsNation.com Keil Moore in previous evaluations as a good athlete who is willing to play hard on both ends of the floor. She will move over to play with the BWSL Elite teams next year.
In the class of 2019 look for wing Chelsea Worthy of Norfolk, Va., to make an impact next year. Coach Foy says, "Worthy has a knack for rebounding and attacking the basket."
Foy also pointed to 5-10 wing Inari Jones as an up and coming prospect in the class of 2019. She adds, "Jones has one of the highest vertical leaps that I have seen at this level!"
The class of 2020 is a class full of potential and excitement. Coach Keith McCray led this group to the AAU East Coast National Championship. Watch for players like Tiyanna James, Crystal White, Tinesha Gregory and Sarah Fitgerald to be names to emerge in the future. Add in Joscelyne Meyers and Aniaya Wiggins and this class has a plethora of talent.
Norfolk Xpress is already lining up talent with middle school ages. The 2021 group claimed the program's first AAU regional National Championship. Look for Junajah Somerville's younger sister, De'aisjah to lead the way. Alongside of her, Ja'niya Quinerly and Aziaha James are guards that are building reputations already in their area.

@SUVtv Video from the #PSBRealDeal: Norfolk Xpress vs. Georgia Pearls



Jonathan Hemingway is the Assistant Director of Scouting for the JumpOffPlus.com International Scouting Report, is on the Naismith Trophy Board of Selectors and owns CoachHemi.com, the go-to source for coaches for X's and O's.  He is the floor director of #TeamEBA camps, a site director for #TeamPSB tournaments and can be reached at jonathanhemingway@peachstatebasketball.com.