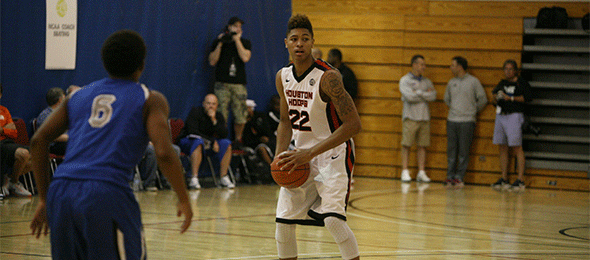 The Brandon literary analysis essay high school Clay Scouting Report offers up Prospect Evals from the top male basketball players in the class of 2014.
Kelly Oubre – (Fort Bend, Texas), – Findlay Prep – 2014
Height: 6'7″
Position: Small Forward
Committed College: Kansas

Evaluation:
Date: October 5, 2013
Location: USA Basketball Develpomental Mini-Camp (Colorado Springs, Colo.)
Oubre is one of the nation's most athletic wing players. He transferred to Findlay Prep in Nevada for his final high school campaign after spending last season at Bush High School in Texas. get a smooth left-handed law research paper writing service slasher who showed in Colorado Springs that he can also score the basketball from the outside as well. Strength is a quality that Oubre possesses already with a major college frame before his senior high school season gets underway. He handled that basketball in the half court consistently against Stanley Johnson and Theo Pinson, two of the better wings in the class. We fully expect Oubre to be a two-game All-American this spring with a chance to represent the USA at the prestigious essay prize Nike Hoop Summit as well.
Highlights of Oubre compliments of Iowa Elites:
Elite Basketball Academy Series
***Designed for evaluation purposes, these are great opportunities for upperclassmen and underclassmen alike to get valuable game broadcasts that can be sent to college coaches with a single email message. For underclassmen, it also serves as the gateway for essay writing my grandmother prospects with remaining high school eligibility to play in front of our National Evaluators.
September – Elite Basketball Academy All-American Camp
October – Elite Basketball Academy Top 40 Fall Workout
CoachHemi.com Showcase Series
 October – CoachHemi.com Workout (Murfreesboro, Tenn)

Brandon Clay is the owner of the JumpOffPlus.com International Report, Peach State Basketball, Inc., and ProspectsNation.com. The JumpOffPlus.com is picked up by more than 200 colleges and universities nationwide. He serves as the Executive Camp Director for the Elite Basketball Academy Camps. Clay has been involved in the community since 2001. You can reach him at [email protected]