Henry Ellenson – (Rice Lake, Wisc.), – Playground Elite – 2015
Height: 6'10"
Position:  Power Forward
Committed College: Marquette
Star Rating:


Date: October 5, 2014
Evaluator: Brandon Clay
Location: USA Basketball Mini-Camp (Colorado Springs, Colo.)
Ellenson showed a smooth left-handed release in this elite setting. It's amazing the difference a year makes. He even defended classmate Jalen Brunson (IL) in a isolation on the wing. Ellenson can shoot the 3, 15 footer and finish at the rim as well. His handle is noteworthy as he showed a slick left to right crossover that set him up to make shots.
Date: May 24, 2014
Evaluator: Brandon Clay
Location: Nike EYBL (Minneapolis, Minn.)
Ellenson's game has transformed from my eval in October. He's grown an inch or so and is in great shape. Ellenson's skill set is noteworthy and as Shun noted below, he is shooting the trail 3-pointer consistently right now. I mentioned Butch this fall but can see Ellenson in a Matt Bonner like role during his Florida days as well.
Date: May 17, 2014
Evaluator: Shun Williams
Location: Nike EYBL (Hampton, Va.)
Ellenson is a highly-skilled power forward for the highest level. He has a strong frame with broad shoulders and long arms, he can handle the ball effectively in the open court and is a terrific passer out on the perimeter as well as from the post. Ellenson possesses an effective post game with solid fundamentals. His pivot work is very solid, with a nice drop step and up-and-under move, and his turnaround jump shot is extremely smooth. Ellenson has the ability to stretch the floor as he has range that extends beyond the three point line.
Date: October 5, 2013
Evaluator: Brandon Clay
Location: USA Basketball Developmental Mini-Camp (Colorado Springs, Colo.)
Ellenson is a big body post player with skill to shoot it facing the basket. He might not be as fluid around the rim as classmates Thomas Bryant or Diamond Stone but he is an absolute worker on the interior. His build reminds me of former Wisconsin post Brian Butch. Ellenson's ability to stick the trail jump shot sets him apart from most of the forwards in the country.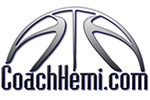 Check out a play for Ellenson on: Horns-Flare
Highlights of Ellenson compliments of Courtside Films:
Elite Basketball Academy Series
***Designed for evaluation purposes, these are great opportunities for upperclassmen and underclassmen alike to get valuable game broadcasts that can be sent to college coaches with a single email message. For underclassmen, it also serves as the gateway for prospects with remaining high school eligibility to play in front of our National Evaluators.
October – EBA Top 40 Fall Workout 
CoachHemi.com Showcase Series
 October – CoachHemi.com Workout

Brandon Clay is the owner of the JumpOffPlus.com International Report, Peach State Basketball, Inc., and ProspectsNation.com. The JumpOffPlus.com is picked up by more than 200 colleges and universities nationwide. He serves as the Executive Camp Director for the Elite Basketball Academy Camps. Clay has been involved in the community since 2001. You can reach him at [email protected]

Jonathan Hemingway is a National Evaluator for the OTRHoopsReport. He is also the publisher of CoachHemi.com. He has been involved in the community since 1996 as a coach, camp director and evaluator. You can reach him via email at [email protected] and follow him on twitter @JLHemingwayPSB