---
With over 20,000 collective followers on our team's social media outlets, we're in a unique position to assist with both creating awareness of a prospect's skill set and recent on-floor performance. From crisp recruiting updates to updated in-season stats to a potential last-minute change in schedule that needs to be conveyed socially, this package allows the player to control the information available to the public about their game.
Become an #SMPMember: Click the Logo Below

---
Evan Pitts
Height: 6'3″
Grad Year / Position: 2018 – Wing
School / Hometown: Lakeview Academy (Gainesville, Ga.)
Committed College: Undecided

Date: October 16, 2016
Evaluator: Jonathan Hemingway
Location: #EBAAllAmerican
Pitts showed a versatile skill at the camp. He demonstrated the ability to hit jumpers from perimeter while also showing body control off the dribble. His ability to play on the perimeter with his size makes him a match up problem for many players he will face on a nightly basis at Lakeview Academy. Finding consistency on his 3-point jumper will be the key for his production this season.
Date: September 6, 2015
Evaluator: Jonathan Hemingway
Location: #EBAAllAmerican Camp
Pitts is a talented guard with tools. He has size and showed that he could stick with the other talented players in the camp. His challenge in months to come is to add strength and toughness. Pittshas grown quicker than his body can compensate in some ways. We will look for him to grow and mature in years to come. However, one area of his game that he can go to work at immediately is his ability to his shot off quicker. Playing at faster tempos, it will be important to develop a quick release with accuracy.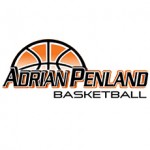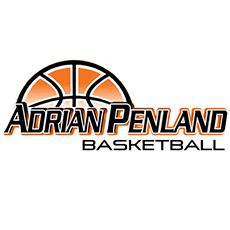 Date: August 15, 2015
Evaluator: Jonathan Hemingway
Location: #APBShowcase
A player can tell when he is having a good camp when he earns a nickname midway through the day. Pitts earned the nickname Chandler Parsons because of his shot making and defensive abilities at the camp. The sophomore has good size standing at 6-3 and adds plenty of activity on both ends of the floor. His willingness to mix it up in the lane while also being able to push ahead in transition made him one of the most productive players at the camp.
@SUVtv footage of #EBAAllAmerican wearing #278 in Black:
#EBAAllAmerican Game Footage of Pitts, wearing #29 in Gray:



Brandon Clay is the owner of Peach State Basketball, Inc., and BrandonClayScouting.com. He serves as the Executive Camp Director for the Elite Basketball Academy Camps. Clay is a McDonald's All-American Game Selection Committee member. He also votes on the Naismith Trophy Men's / Women's College Player of the Year Academy and is the HS Boys / Girls All-American Team Board of Selectors Chairperson. He has been involved in the community since 2001. You can reach Clay at [email protected]

Jonathan Hemingway is a National Evaluator for the OTRHoopsReport. Hemingway serves on the Board of Selectors for the Naismith Trophy. also He is also the publisher of CoachHemi.com. He has been involved in the community since 1996 as a coach, camp director and evaluator. You can reach him via email at [email protected] and follow him on  twitter @JLHemingwayPSB