---
With over 20,000 collective followers on our team's social media outlets, we're in a unique position to assist with both creating awareness of a prospect's skill set and recent on-floor performance. From crisp recruiting updates to updated in-season stats to a potential last-minute change in schedule that needs to be conveyed socially, this package allows the player to control the information available to the public about their game.
Become an #SMPMember: Click the Logo Below

---
Trevor Gulley
Height: 6'2″
Grad Year / Position: 2017 – Point Guard
School / Hometown: Greater Atlanta Christian School (Snellville, Ga.)
Committed College: Undecided

---
By: @JLHemingwayPSB & @StephenPeckPSB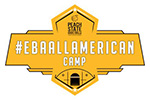 Date: October 16, 2016
Evaluator: Jonathan Hemingway
Location: #EBAAllAmerican
Gulley's specialty is a spot up shooter. However, he uses that skill to set up his ability to get downhill. He has a quick first step and a nice pull up jumper. He is skilled and polished. He can spotlight at the PG spot as well.
Date: September 4, 2016
Evaluator: Jonathan Hemingway
Location: #EBAAllAmerican
Gulley still shot the lights out like we are used to seeing in previous camps. And although we have noted his ball handling abilities in previous settings, his ball handling seems to have taken a leap forward this year. He is quick with and without the ball and shows confidence to make plays. His greatest strength continues to be his ability to shoot. Gulley is far from just a spot up shooter. He is capable of knocking down long range jumpers off pin down and flare screens while moving full speed.

Date: March 5, 2016
Evaluator: Jonathan Hemingway
Location: #EBATop40 Camp
Gulley lit it up this weekend. The sharp shooter was clearly one of the best shooters in the gym at the camp. His quick release and ability to hunt shots makes him a difference maker regardless of the setting. Although he has the handling skills to faciliate the action, we like Gulley when he is active away from the ball working to find his shot. He drew praise from evaluators and trainers alike with his upbeat energy and production. Keep Gulley on the radar next high school season as he enters his senior year with coach Daniel Bowles and the Broncos of Brookwood.
Trevor Gulley @tgulley34 gets buckets. Period. #EBATop40

— Rebecca (Gray) Dyer (@RebeccaGrayPSB) March 6, 2016
Date: September 6, 2015
Evaluator: Jonathan Hemingway
Location: #EBAAllAmerican Camp
There  is a lot to like about Gulley's game. He is a solid ball handler with point guard skills. He also has size to be able to defend both back court spots at the high school level. With the number of point guards in the gym at the camp, Gulley found himself playing off the ball in this setting.  He embraced the nuance of the half court offense by moving without the ball and setting screens. It is that willingness to accept his role that will allow him to contribute this season for coach Bowles at Brookwood.
Watch Gulley @SUVtv wearing #37 in white:

Jonathan Hemingway is a National Evaluator for the OTRHoopsReport. Hemingway serves on the Board of Selectors for the Naismith Trophy. also He is also the publisher of CoachHemi.com. He has been involved in the community since 1996 as a coach, camp director and evaluator. You can reach him via email at [email protected] and follow him on  twitter @JLHemingwayPSB