---
With over 20,000 collective followers on our team's social media outlets, we're in a unique position to assist with both creating awareness of a prospect's skill set and recent on-floor performance. From crisp recruiting updates to updated in-season stats to a potential last-minute change in schedule that needs to be conveyed socially, this package allows the player to control the information available to the public about their game.
Become an #SMPMember: Click the Logo Below

---
Quantavious Rogers
Height: 6′
Grad Year / Position: 2020 – Point Guard
School / Hometown: South Gwinnett HS (Loganville, Ga.)
Committed College: Undecided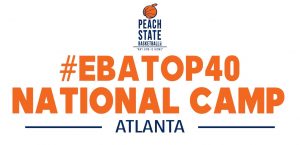 Date: March 5, 2017
Evaluator: Jonathan Hemingway
Location: #EBATop40 Camp
Rogers once again showed his quickness and ability to distribute. His willingness to get others in involved is a big reason why he has value moving forward at the high school level. Continuing to add layers to his game, especially as a scorer should make him a solid lead guard in coming years.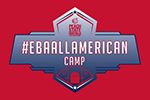 Date: September 4, 2016
Evaluator: Jonathan Hemingway
Location: #EBAAllAmerican
Rogers is a quick, shifty point guard who can get downhill with the ball in his hands. He showed a great change of pace to create space and make plays going to the bucket. He has solid ball skill and has the potential to be a very good passer. His jumper is solid, not a weakness, but it is an area where he can improve his consistency.
Date: June 5, 2016
Evaluator: Jonathan Hemingway
Location: #EBASuper64Camp
Rogers showed a solid skill set that is sure to flourish in years to come. He has some sauce with the dribble where he can shake defenders left to right. He also proved he can hit the spot up jumper on the reversal. It is too early to tell what his specialty will be, but he proved he has many of the skills needed to be a contributor for his teams in in the future.
Watch Rogers on @SUVtv wearing No. 157 in black
Watch Rogers on @SUVtv wearing No. 4 in gray



Brandon Clay is the owner of Peach State Basketball, Inc., and BrandonClayScouting.com. He serves as the Executive Camp Director for the Elite Basketball Academy Camps. Clay is a McDonald's All-American Game Selection Committee member. He also votes on the Naismith Trophy Men's / Women's College Player of the Year Academy and is the HS Boys / Girls All-American Team Board of Selectors Chairperson. He has been involved in the community since 2001. You can reach Clay at [email protected]

Jonathan Hemingway is a National Evaluator for the OTRHoopsReport. Hemingway serves on the Board of Selectors for the Naismith Trophy. also He is also the publisher of CoachHemi.com. He has been involved in the community since 1996 as a coach, camp director and evaluator. You can reach him via email at [email protected] and follow him on  twitter @JLHemingwayPSB