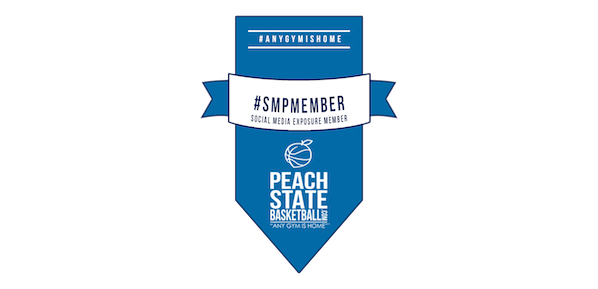 ---
With over 20,000 collective followers on our team's social media outlets, we're in a unique position to assist with both creating awareness of a prospect's skill set and recent on-floor performance. From crisp recruiting updates to updated in-season stats to a potential last-minute change in schedule that needs to be conveyed socially, this package allows the player to control the information available to the public about their game.
Become an #SMPMember: Click the Logo Below

---
This program is designed for young men and women aiming to not only obtain college basketball scholarships but garner all of the accolades and name recognition that their play warrants. In addition to gaining college exposure, there are numerous in-season and post-season (local and national) awards that require an awareness of both college coaches and media personnel alike. Our "Social Media Exposure" package (formerly Feature Player Eval program) allows players to work hand-in-hand with our team of international evaluators spearheaded directly by Brandon Clay to keep our vast following up-to-date with what's going on at a given point in time in the players high school career.
Here is the most recent update on some of our program members:
#SMPMember Central:

Garrett Gilkeson
Nick Honor
Colten Kresl
Reid Walker

READ: https://t.co/yJhIJRo103 @ckresl1 pic.twitter.com/zKWG6lMd6e

— Brandon Clay (@BrandonClayPSB) June 28, 2016
Garrett Gilkeson | 6'3" | Class of 2016
Gilkeson of Mineral Wells, W. Va., has signed with VMI. He shined at the Elite Basketball Academy All-American Camp and the OnTheRadarHoops.com Super 6 Showcase (formerly known as the Summer Slam) along the way.
Colten Kresl | 6'0" | Powerhouse Hoops | Class of 2017
Kresl of Paradise Valley, Ariz., is on the road this weekend visiting the Naval Academy. A three-star-plus option in the backcourt, Kresl can score the ball and distribute as well. He's currently sitting on an offer from Northern Arizona.
Nick Honor | 6'0" | E1T1 | Class of 2018
After attending the invite-only Nike Elite 100 Camp, Honor of Orlando, Fla., had a big week adding a scholarship offer from James Madison.
Reid Walker | 6'4" | Tampa Titans | Class of 2017
Walker of Lithia Springs, Fla., visited both Babson and Brown last weekend. In the process, the versatile forward also picked up interest from Chicago as well.

Brandon Clay is the owner of Peach State Basketball, Inc., and BrandonClayScouting.com. He serves as the Executive Camp Director for the Elite Basketball Academy Camps. Clay is a McDonald's All-American Game Selection Committee member. He also votes on the Naismith Trophy Men's / Women's College Player of the Year Academy and is the HS Boys / Girls All-American Team Board of Selectors Chairperson. He has been involved in the community since 2001. You can reach Clay at BrandonClay@PeachStateBasketball.com