Next chance for exposure….
The next Coach Hemi Showcase is March 3-4 in Lawrenceville, Georgia. See the details HERE.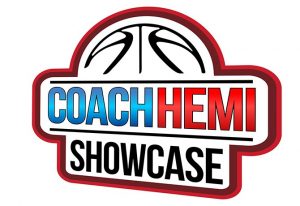 #CoachHemiFinal4 March 31 in Columbus, OH details HERE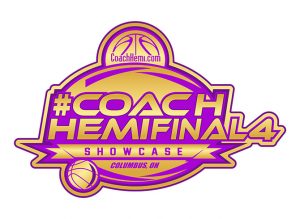 BrandonClayScouting.com: #CoachHemi News – Hall showing she is ready for North Greenville 
#SMPMember🍑 Program

'18 Alexis Hall (OH) of West VA Thunder #PSBFamily to North Greenville@ProspectsNation STORY: https://t.co/URLWY4RIYH pic.twitter.com/wClXhoLRBb

— Brandon Clay (@BrandonClayPSB) September 1, 2017
Hall committed to North Greenville last fall after completing another successful circuit season with the West Virginia Thunder. Hall told us that she chose North Greenville because, "I loved the family feel that the school and team provided. Coach Willis Holliday brings a lot of those qualities to the program."
Hall continues to see success on the court during her senior season. Before Christmas she surpassed the 1,000 point mark at Coal Grove High School.
#SMPMember🍑 Program News

North Greenville '18 signee Alexis Hall (@_alexishalll) of @lupardus_tim scored her 1,000th point in Dec.@ohio50 was there.

He'll be at the #CoachHemiFinal4 Showcase on March 31.

Who will he & @CoachHemi see next?!?

JOIN: https://t.co/wk94gRl1vF https://t.co/TTYAD4lxhV

— Brandon Clay (@BrandonClayPSB) January 14, 2018
Here is what Brandon Clay had to say about Hall coming out of the July viewing period:
Hall is a guard with length and skill on the perimeter. She's one of the better passers I've seen at the off guard position so far this spring. Hall's ability to make plays with the ball in her hands is key. She has the tools to become a quality next level standstill shooter as well.

Brandon Clay is the owner of the JumpOffPlus.com International Report, Peach State Basketball, Inc., and ProspectsNation.com. The JumpOffPlus.com is picked up by more than 200 colleges and universities nationwide. In addition to serving as ProspectsNation.com WNBA Director of Scouting, Clay serves as the Executive Camp Director for the Elite Basketball Academy Camps. He is a McDonald's All-American Game Selection Committee member. Clay serves on the Naismith Trophy Men's / Women's College Player of the Year Academy and is the National Coordinator of Voting for the Boys / Girls All-American Teams. He has been involved in the community since 2001. You can reach Clay at BrandonClay@PeachStateBasketball.com

Jonathan Hemingway is the Assistant Director of Scouting for the JumpOffPlus.com International Scouting Report, is on the Naismith Trophy Board of Selectors and owns CoachHemi.com, the go-to source for coaches for X's and O's.  He is the floor director of #TeamEBA camps, a site director for #TeamPSB tournaments and can be reached at jonathanhemingway@peachstatebasketball.com.