Malik Newman – (Shreveport, Louis.) – Jackson Tigers – 2015
Height: 6'4″
Position: Point Guard
Committed College: Mississippi State
Star Rating:


Date: May 24, 2014
Evaluator: Brandon Clay
Location: Nike EYBL (Minneapolis, Minn.)
Evaluation:
Newman is a real matchup problem with his size and skill package on the perimeter. In this evaluation, the five-star prospect played almost exclusively at the point position today and showcased himself as an elite distributor. I agree with Jon's take below that Newman could play that position at the college and subsequently professional level without question. In either role, Newman makes the game easier for the other four guys around him.
Date: May 17, 2014
Evaluator: Jonathan Hemingway
Location: Nike EYBL Boo Williams (Hampton, Va.)
Jackson Tigers vs. King James Shooting Stars
Evaluation:
Newman lived up to his billing as the No. 1 guard in the class this morning with a 36 point performance over King James Shooting Stars. There was no one on the floor that could slow him up from doing what he wanted to do. Duke commit, Luke Kennard (OH-15), tried to no avail to keep him from scoring nor could Ohio State commit AJ Harris (OH-15). Newman scored the ball from 3-pt range and showed a particularly explosive move going to his left hand. He was even very effective in the pinch post game as he could body up his defender and spin to finish at the rim. I left with really no question marks about his game after I left except unsure whether he is a shooting guard or a point guard long-term, which I believe he could play either one effectively. Perhaps long term he will be drafted into the NBA to play the point because of his size.
Full game film of Newman provided by @SUVTV & @BrandonClayPSB: Saturday November 28, 2014 – Lighthouse Classic (Corinth, Miss.)
8:00 pm – Miller Grove (GA) vs. Callaway (MS) – Boys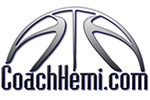 Check out a play for Newman: Brooklyn Nets Horns
Highlights of Newman complements of CityLeagueHoopsTV:
Elite Basketball Academy Series
***Designed for evaluation purposes, these are great opportunities for upperclassmen and underclassmen alike to get valuable game broadcasts that can be sent to college coaches with a single email message. For underclassmen, it also serves as the gateway for prospects with remaining high school eligibility to play in front of our National Evaluators.
September – Elite Basketball Academy All-American Camp
CoachHemi.com Showcase Series
 October – CoachHemi.com Workout

Brandon Clay is the owner of the JumpOffPlus.com International Report, Peach State Basketball, Inc., and ProspectsNation.com. The JumpOffPlus.com is picked up by more than 200 colleges and universities nationwide. He serves as the Executive Camp Director for the Elite Basketball Academy Camps. Clay has been involved in the community since 2001. You can reach him at BrandonClay@PeachStateBasketball.com

Jonathan Hemingway is a National Evaluator for the OTRHoopsReport. He is also the publisher of CoachHemi.com. He has been involved in the community since 1996 as a coach, camp director and evaluator. You can reach him via email at JonathanHemingway@PeachStateBasketball.com and follow him on twitter @JLHemingwayPSB