BUFORD, Ga., – The Elite Basketball Academy Top 40 Workout is designed to bring some of the nation's top prospects together to compete and showcase their skills in front of BrandonClayScouting.com and OTRHoopsReport.com evaluators.

Tristen Hudson Team 6 (Seneca, S.C.), Seneca HS – 2017

Hudson is a 6-foot-2 shooting guard who has solid fundamentals. He has a good release on his jumper and has the ball handling buy essay book to be able to keep the ball moving in the half court. In this setting, he had good length and size for a back court position. The next step for Hudson's development will be to find ways to create space for himself and teammates with the dribble.
Jamvis Ponder Team 1 (Palmetto, Ga.), Northgate HS – 2017

Ponder is a promising looking athlete standing at 6-3. He plays on the wing facing the basket most of the time. However, he has the ability to finish in the lane among bigger players. His cite sources research paper length and athleticism should point to even bigger things on the defensive end in the future. One thing that we would like to see from Ponder in future viewings is a consistent jumper when the defense begins to sag.
Michaiah Winfield Team 7 (East Point, Ga.), Tri-Cities HS – 2016

Winfield is a 6-1 wing who is a good athlete. He has the ability to defend several positions on the floor while also being able to rebound on either end of the floor. The takeaway from this viewing is that he will need to develop a can you write my assignment particular specialty to affect the game consistently in the future. While he is solid in many areas, becoming great in one area should be his challenge in months to come.
Click below for the EBA Top 40 Broadcasts powered by the SUVtv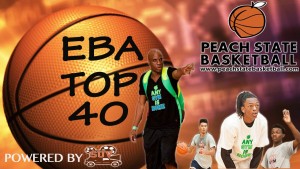 Elite Basketball Academy Series
***Designed for evaluation purposes, these are great opportunities for upperclassmen and underclassmen alike to get valuable game broadcasts buy philosophy essays online that can be sent to college coaches with a single email message. For underclassmen, it also serves as the gateway for prospects with remaining high school eligibility to play in front of our National Evaluators.

Jonathan Hemingway is a National Evaluator for the OTRHoopsReport. Hemingway serves on the Board of Selectors for the Naismith Trophy. also He is also the publisher of CoachHemi.com. He has been involved in the community since 1996 as a coach, camp director and evaluator. You can reach him via email at JonathanHemingway@PeachStateBasketball.com and follow him on  twitter @JLHemingwayPSB