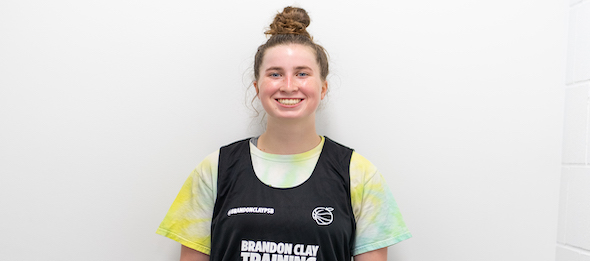 Vitals:
Name: Gracie Barnes
Height: 5'9″
HS Grad Year: 2023
Position: SG
School / Hometown: Cincinnati Country Day School HS (Cincinnati, OH)
Club Team: Ohio United
Player Evaluations:
Date: July 2020
Location: Brandon Clay Training Academy (Indianapolis, Indiana)
Evaluator: Brandon Clay
Barnes brings an ideal blend of size, fundamentals and energy to the court. Her high release on her jumper gives us reason to believe that she could be a consistent long-range sniper. Her willingness to play hard on both ends will be her calling card for years to come. Proving her play-making and passing abilities in upcoming years will be an area to grow.
Date: Spring 2020
Location: ProspectsNation.com Filmroom
Evaluator: Jonathan Hemingway
Barnes is a unique prospect, because she brings a high energy attitude and skill to the floor. Typically, at the grassroots level players are often sorted into two categories; skill players or will players. Barnes can effectively blend these two attributes. She is a capable shooter from distance and shows nice touch when pulling up in the midrange. Her body control in traffic allows her to finish shots at weird angles that otherwise would not be possible. On the defensive end, Barnes has great instinct and anticipation which allows her to disrupt opponent's ability to run their offense. She is also quick to hit the floor for loose balls. Barnes is a good athlete in the sense that she has good balance and feel for doing athletic things on the court. However, basketball is often dominated who can run fast and jump high. In that vein, Barnes should focus on maximizing her explosiveness and core strength in order to give her the best shot at the collegiate level. – Coach Hemi
Social Media Updates: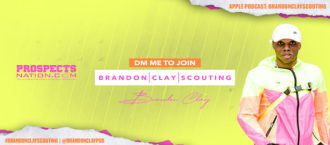 Brandon Clay is the owner of the BrandonClayScouting.com Report, Peach State Basketball, Inc., and ProspectsNation.com. BrandonClayScouting.com is utilized by more than 200 colleges and universities nationwide. Clay serves as the Executive Camp Director for the BrandonClayScouting.com National Training Academies. He is a McDonald's All-American Game Selection Committee member. Clay serves on the Naismith Trophy Men's / Women's College Player of the Year Academy and is the National Coordinator of Voting for the Boys / Girls All-American Teams. He has been involved in the community since 2001. You can reach Clay at [email protected]