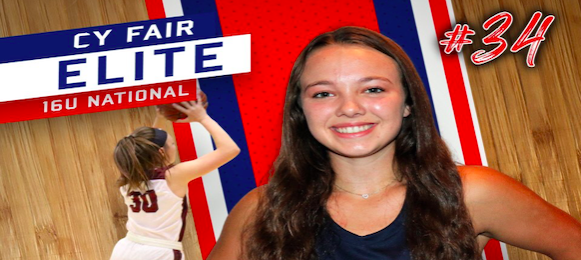 Vitals:
Name: Makenna Walker
Height: 5'8″
HS Grad Year: 2022
Position: SG / PG
School / Hometown: Princeton HS (Princeton, Texas)
Club Team: Cy-Fair
Player Evaluations:
Date: October 5, 2021
Location: Brandon Clay Training Academy (Dallas, Texas)
Evaluator: Brandon Clay
Walker's game has grown leaps and bounds since our Austin Academy in June. She has the combination of skill and confidence needed to be a consistent threat from the outside. Walker also showed the IQ and ability to be a good position defender too. Her competitive nature and drive have Walker's game in a good place right now. She's a college level option in the backcourt.
Date: March 2020
Location: Brandon Clay Filmroom (Atlanta, Georgia)
Evaluator: Jonathan Hemingway
Walker is a dead-eye shooter from the 3-point arc. She has a consistent shooting pocket and a high follow through. She has demonstrated that she can knock down the open 3-point shot with efficiency. Walker also has a balanced offensive game that allows her to score off the dribble as well. Equally as important is Walker's activity on the defensive end. She anticipates well and gets into the passing lanes and can flip the court in favor of her team with steals and rebounds. Showing more confidence in her weak hand attack into the lane will only keep the defense guessing as to what Walker will do next.
Social Media Updates: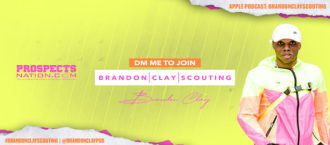 Brandon Clay is the owner of the BrandonClayScouting.com Report, Peach State Basketball, Inc., and ProspectsNation.com. BrandonClayScouting.com is utilized by more than 200 colleges and universities nationwide. Clay serves as the Executive Camp Director for the BrandonClayScouting.com National Training Academies. He is a McDonald's All-American Game Selection Committee member. Clay serves on the Naismith Trophy Men's / Women's College Player of the Year Academy and is the National Coordinator of Voting for the Boys / Girls All-American Teams. He has been involved in the community since 2001. You can reach Clay at [email protected]