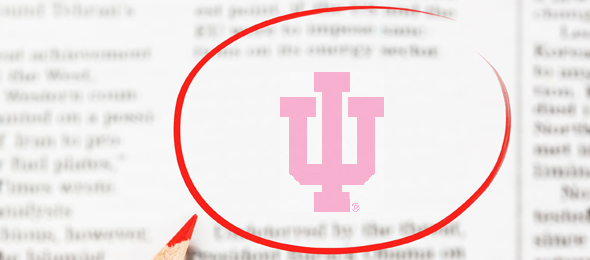 This week class of 2014 nursing essay forward Amanda Cahill of Fremont, Ohio, made her college decision and decided to pick Indiana as her future school. At 6-foot-2 Cahill has the ability to play both forward spots at the next level and should be a good fit in first-year head coach Curt Miller's system.
Since arriving in Bloomington, Miller and his staff have been active on the recruiting trail scoring a 2013 recruiting class featuring four-star guards Taylor Agler of Westerville, Ohio, Larryn Brooks of Richmond, Ky., and three-star prospects Alexis Gassion of Fairborn, Ohio, Karlee McBride of Erie, Penn., and Lindsay Leikem of Tucson, Ariz.
Miller and his staff also seem to have a jump on the 2014 class with Cahill joining their first underclass verbal commitment, Tyra Buss of Carmel, Ill.  With six verbal commitments since signing on to be the head coach on March 28, 2012, it is clear that Miller has a vision for how he wants to his team to play and the kind of versatile forwards and steps to write an essay skilled guards he needs to make that happen.
In the next two years Indiana will add a collection of guards in Agler, Brooks, and Buss that can play both on and off the ball while punishing people for leaving them open on the perimeter. In the frontcourt Indiana has added a group of versatile forwards all of whom have the ability to play inside and outside. The trio of Cahill, Leikem, and McBride has the ability to dribble and shoot it, giving Miller and his staff the ability to use them interchangeably inside of the halfcourt set. Going forward look for Miller and his staff to focus on adding a true post player in the 2014 class.
BELL REOPENS RECRUITMENT
This summer four-star guard Kenisha Bell of Bloomington, Minn., proved she was one of the most electric shooting guards in the class of 2014. Bell, who played with the North Tartan U15 team, is an explosive athlete who has the ability to attack the rim and finish in traffic. Earlier this week, Bell, who was previously a University of Minnesota verbal commitment, decided to reopen her recruitment and field interest from other schools. Expect for research paper on underage drinking Bell's name to be a hot commodity in the upcoming months as she is undoubtedly one of the better 2014 prospects in the country.
#PeachStateTV analyst @Brandon Clay PSB provides his take on the past week in grassroots basketball:
AROUND THE RIM
Marquia Turner to Xavier: This summer, 5-foot-7 shooting guard, Turner of Canton, Ohio, showed that she was one of the premier two guards in the country as she demonstrated the ability to put the ball on the floor and get to the rim while shooting a respectable percentage from three.  Last week Turner decided that she would play her college basketball locally at Xavier.  Turner, who is a member of the class of 2014 should be able to provide a scoring punch in the Musketeer backcourt.
Faith Legate to Lipscomb: A class of 2013 forward, Legate of Nashville, Tenn., has decided to play her college basketball at Lipscomb. Legate is a high basketball I.Q. kid who competes on both sides of the ball. Her feel for the game and willingness to do all of the little things on the floor should fit in strong college essays well under first year coach Greg Brown and his staff.
Shaundricka Mann to Shorter: Mann of Decatur, Ga., is a three-star prospect who should give Shorter the type of forward that will help them transition into the Division II ranks quite nicely.  A 5-10 power forward, Mann doesn't have prototypical size in the paint but her activity and willingness to rebound the basketball means that she's able to get the job done.

Keil Moore is the Director of Scouting for the JumpOffPlus.com National Scouting Report – a division of Peach State Basketball, Inc. He also is a contributor and national recruiting analyst for ESPN HoopGurlz. Moore has been involved in the community since 2007 as a recruiting analyst and trainer. He can be reached at [email protected].

Brandon Clay is the publisher of the JumpOffPlus.com and the owner of Peach State Basketball, Inc. The service is picked up by more than 200 colleges and universities nationwide. He serves as the Executive Camp Director for the EBA All-American, Fab Five and Super 64 Camps. Clay has been involved in the community since 2001 as an evaluator, event operator and trainer. You can reach him at [email protected]