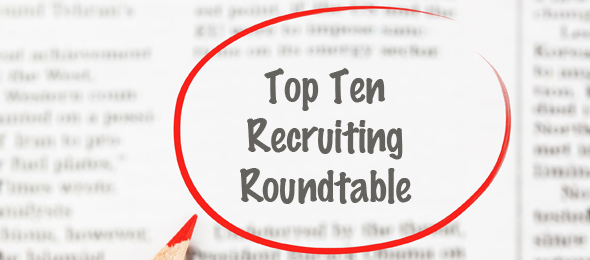 In the help on writing papers first installment of the 2013 Recruiting Roundtable, the Peach State Basketball and JumpOffPlus.com National Scouting Report staff breaks down the special classes being signed. The first offering concentrates on the team's signing top 10 classes.
No. 1 North Carolina Flashes Back To 2008
Much has been made of the rankings carried by the impressive four-player haul that North Carolina signed since our staff broke the stories of the first three commits in early May for HoopGurlz.  All four recruits are in the top 23 in the nation – Diamond DeShields of Norcross, Ga., at No. 3; Allisha Gray of Sandersville, Ga., at No. 7; Jessica Washington of Tulsa, Okla., at No. 14; and Stephanie Mavunga of Brownsburg, Ind., at No. 23.  All but Gray committed within minutes of each other.  From a pure talent lens, this class is filthy in all the right ways.
Identifying how DeShields scoring ability and athleticism is unmatched in this 2013 class is easy.  And Gray's range and size make her a match-up nightmare that will give opposing teams fits when trying to decide which of the two dynamic wing players to put their best defender on.  It would be foolish not to point out that the speed, quickness and competitive nature that Washington brings to the court is the perfect complement to these scoring-minded wings.  And Mavunga's physical play inside most surely requires some help from a second defender on most nights.
So you're saying to yourself, "Get to the point."
The point is that this class is not special purely for the talent being acquired but because this is not 2008.  The Tar Heels are not coming off the heartbreaking 56-50 loss to LSU in the Elite Eight.  Nor are the 'Heels coming off back-to-back Final Four appearances in 2006 and 2007 or even the Elite Eight of 2005.  Losing three straight seasons to the eventual National Champion ('05 Baylor, '06 Maryland, '07 Tennessee) sounds like the perfect recipe to pull off such a class, just as Notre Dame's loss to Texas A&M in 2011 has ignited its recruiting.  North Carolina averaged 32.5 wins per season in that four-year run ('05-'08) compared to 23.75 in the last four seasons, with a low point being 2010 where the team lost in the first round of the NCAA tournament to Gonzaga and finished with 19 wins.  For most programs 20-win seasons are a cause of celebration, but most programs can't land three five-star recruits in one swoop.  How the program did it, be it the addition of Trish Stafford-Odom to the staff or simply hard work form the rest of the staff who have been together for some time matters little because the reality is, even with all the criticism of over-recruiting, these talented players did sign National Letter's of nursing school essay Intent.
This year's roster will graduate three players – Krista Gross, a 6-foot wing, Waltiea Rolle, a 6-6 post, and Tierra Ruffin-Pratt, a 5-10 guard.  And the lineup currently has no juniors.   And when combined with the 11 players listed as freshmen and sophomores on the 2012-13 roster, talent most certainly won't be a shortage.  For that reason alone this class is certainly special.
— Chris Hansen
Lady Vol Tradition, Reloaded
The University of Tennessee's 2013 recruiting class positions the Lady Vols to be amongst the nation's best for years to come.   Checking in with the third ranked recruiting class, the program snagged two top-10 recruits in No. 1 Mercedes Russell of Springfield, Ore., and No. 8 Jannah Tucker from Randallstown, Md.
The pairing of 6-5 Russell with the sharpshooting Tucker will be an exciting combination for Vol Nation the next four years.  Add in the athletic slasher of No. 42 Jordan Reynolds of Portland, Ore., and Holly Warlick's recruiting class meets the critical needs of the team.  Arguably this may be the most important year on the recruiting trail for Lady Vol Nation as the Warlick era officially begins in Knoxville.  It is safe to say that her staff is set to keep the tradition of excellence, set in motion by Pat Summitt, alive and well on Rocky Top.
This is three consecutive years where the Lady Vols have put together a top five recruiting class.  The most exciting thing for basketball fans will be the pairing of 6-1 Bashaara Graves, currently a freshman, and Russell on the frontline in Thompson Boiling Arena.  Ranked fifth in the 2012 class, the forward already is averaging 15.1 points per game and 7.9 rebounds per game in her inaugural campaign.  Russell provides the perfect complement to Graves because she can stretch the defense with her jumper while also preventing double-teams in the post.  This will free up Graves to dominate the block with her physical style of play.
The backcourt pairing of Tucker and Meghan Simmons will be a welcome sight for the Lady Vols, even if only for a year.  Simmons has had to carry the bulk of the scoring load in the backcourt, but Tucker should provide an added scoring option from behind the arc as well as size at the position.  The Lady Vols are poised to have a legitimate inside-out attack for years to come.
— Jonathan Hemingway
No. 4 Notre Dame With Bright Future Post-Diggins
At the end of this year the Skylar Diggins-era at Notre Dame will come to an end. Diggins as been arguably one of the most consistent performers we've seen in in women's hoops for some time. Her graduation from Notre Dame and ascendance to the WNBA will certainly leave a void in South Bend that life experience essay will be difficult to replace. Short of cloning Diggins and bringing her back for four more years, the Irish have done a very good job of adding talent and addressing needs with their class of 2013.
The heir-apparent to  Diggins on the perimeter is point guard Lindsay Allen of Mitchelville, Md.  Allen is a different kind of guard than Diggins but should be a perfect fit for the Irish and their style of play. She is a playmaker who is good at reading the floor and getting the ball to players where they can be effective. On the interior the Irish were able to add a top five caliber prospect in 6-foot-3 forward Taya Reimer of Fishers, Ind., and then nab one of her close friends in 6-3 post Kristina Nelson of Buford, Ga.  Adding the pair to their first verbal commitment, 6-4 post Diamond Thompson of Lombard, Ill., solidifies the Irish frontcourt depth for years to come. Reimer is a unique talent with the ability to be a star at some point in her career.  Nelson is a talented offensive post with good size and Thompson is an athletic post with quality upside.
As the No. 4 ranked recruiting class, Notre Dame's 2013 group is clearly a special collection of talent, but what makes the class unique is how well it blends with what coach Muffet McGraw and her staff have been able to bring in for the class of 2012 and 2014. The current three-year run for Notre Dame recruiting has shaped out to put the program in firm standing among the elite programs in women's basketball.  McGraw and her staff have been able to add elite talent at all five positions. Two years from now, when the class of 2013 is moving towards it's second year in college basketball, Notre Dame will have a core of elite players that include Jewell Loyd, Michaela Mabrey, Reimer, Allen, Nelson, and their 2014 verbal commitment, Mychal Johnson, all of whom have played or been invited to a USA Basketball try out.
— Keil Moore
Kentucky's No. 5 Class On Point
When you understand the chemistry that Kentucky coach Matthew Mitchell has put together, the class of 2013 commitments should enhance this team that is right on the edge of being in the hunt for a national championship.  Kentucky needed to fill a void at point guard position to really have some consistency running the team. The class of 2013 brings in just that with No. 5 ranked Linnae Harper of Chicago, Ill., and No. 37 Makayla Epps of Lebanon, Ky,. both of whom have the ability to lead this team at the point guard position. Both guards play with great intensity which will bode well for the Wildcats both offensively and defensively.
The third piece to this class is No. 72 Kyvin Goodin-Rogers of Campbellsville, Ky., who at 6 feet 1, will bring good size at the power forward position.  As the point guard position solidifies, Kentucky will increase their scoring power in the years to come from the 2014 class with sharp shooter Jaycee Coe. Coach Mitchell and the Wildcat staff are putting the pieces together to make this a Final Four team.
The Wildcats will lose only two players from the 2012-2013 team, one of which is senior All-American candidate A'dia Mathies. This 2013 class can step in immediately with the relentless defensive pressure that coach Mitchell has tabbed as "40 minutes of dread". With the athletic ability and big stage experience of Harper, this Kentucky team is on the right track to building a team that will rival the top teams in the NCAA.
The class of 2013 for the University of Kentucky is one that fits a need for the team by not just adding positions players, but filling those needs with one of the best guards in the country and a couple of top 100 kids that can make an immediate impact. The scale of that impact of the No. 5 ranked recruiting class for 2013 will be one to watch in the coming years.
— Stephen Peck
No. 9 Washington Moving On Up, Quickly
Kevin McGuff and his staff have wasted no time building a solid program in Seattle. They signed three top 100 recruits in No. 26 Kelsey Plum of Poway, Calif., No. 65 Brianna Ruiz of Roseville, Calif., and No. 71 Chantel Osahor of Phoenix, Ariz. All three provide the Huskies with an infusion on talent at their various positions.
Plum is easily in the top five true point guards nationally in the class, and the top rated lead guard out west, while Ruiz will give them a true sharpshooting option. Osahor gives them a versatile post option who has deft passing touch coupled with shooting range all the way out beyond the arc.
In theory, this group also has 2012 McDonald's All-American Katie Collier of Covington, Wash., a 6-foot-3 inside player, who is redshirting this season with a torn ACL. Adding Collier gives them a bigger forward-post with a different skill set than the three incoming freshman. The Huskies will graduate two seniors playing about 75 minutes per game combined, so there will be minutes early for this group.
But the team also returns four starters next year with 2012 Pac-12 Freshman of the Year, Jazmine Davis of San Jose, Calif., heading into her junior season when this class hits campus.  Davis, who is averaging 18.6 points how can i make a resume on my phone per game, which trails only Stanford's Chiney Ogwumike, returns backcourt mate Mercedes Wetmore for her senior season.  The duo each plays 38-plus minutes per game right now, so the guard depth couldn't come at a better time.  The two other returning starters are redshirt freshman Talia Walton, a 6-2 forward averaging 13.6 points per game, and sophomore Aminah Williams, a 6-0 forward who is third in the Pac-12 with 11.7 rebounds per game.
Behind this class McGuff already has a 2014 pledge from another Evergreen State product, Kelli Kingma, the younger sister of redshirt senior sharpshooter and recent 1,000-point club, Kristi Kingma. While Stanford has long been the sole cream of the Pac-12 crop, this Washington class should help to close the gap in the Pacific Northwest.  Coming off a 20-win season in 2012 and off to a 6-1 start, things are going in an upward direction on Montlake.
— Brandon Clay
Brandon Clay is the publisher of the JumpOffPlus.com and the owner of Peach State Basketball, Inc. The service is picked up by more than 200 colleges and universities nationwide. He serves as the Executive Camp Director for the EBA All-American, Fab Five and Super 64 Camps. In addition, he serves as a national recruiting analyst for ESPNHoopgurlz and a contributor to SLAM Magazine. Clay has been involved in the community since 2001 as an evaluator, event operator and trainer. You can reach him at[email protected]
Chris Hansen is the managing editor for Peach State Media. In addition to serving as a contributor to the JumpOffPlus.com National Scouting Report, Hansen also covered girls' basketball and women's college basketball prospects nationally for ESPN.com. A graduate of the University of Washington with a communications degree, he has been involved in the women's basketball community since 1998 as a high school and club coach, trainer, evaluator and reporter. He is a member of the McDonald's All-American team selection committee. He can be reached at [email protected].
Jonathan Hemingway is the Assistant Director of Scouting for the JumpOffPlus.com. The service is used by more than 150 colleges and universities nationwide. He also serves on the selection committee for the EBA All-American, Fab Five and Super 64 Camps. He has been involved in the community since 2002 as a coach, camp director and evaluator. You can reach him via email at [email protected]and follow him on twitter @ JLHemingway
Keil Moore is the Director of Scouting for the JumpOffPlus.com National Scouting Report – a division of Peach State Basketball, Inc. He also is a contributor and national recruiting analyst for ESPN HoopGurlz. Moore has been involved in the community since 2007 as a recruiting analyst and trainer. He can be reached at [email protected].
Stephen Peck is a National Evaluator for the JumpOffPlus.com. He also serves on the selection committee for the EBA All-American, Fab Five and Super 64 Camps. He has been involved in the community since 2009 as a national evaluator. You can reach him via email [email protected] and follow him on twitter @scpeck2