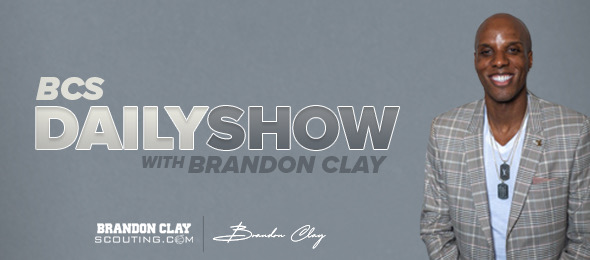 Brandon Clay goes in-depth on the biggest topics from the weekend:

1) Meg Newman to Arizona State
Newman of Indianapolis, Indiana is one of the nation's top ranked forwards in the Class of 2021.

2) Vic Schaefer to Texas
After leading Mississippi State to two Final Four appearances, Schaefer is now the head coach of the Texas women's program.

3) Mariyah Fletcher: Available 2020
Fletcher of Locust Grove, Georgia added two offers from colleges this week.

4) Tony Carpio: One To Watch
Carpio of Suwanee, Georgia has proven himself to be a must track post in the Class of 2022.

5) Ashton Hagans declares for the NBA Draft
Hagans is leaving Kentucky early after his sophomore season. He was a Naismith Trophy Defensive POY finalist in 2019-20.

The #BCSDaily Studio Show via BrandonClayTV on YouTube
The #BCSDaily Podcast via BrandonClayScouting on Apple / SoundCloud Podcasts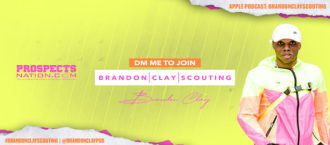 Brandon Clay is the owner of the BrandonClayScouting.com Report, Peach State Basketball, Inc., and ProspectsNation.com. BrandonClayScouting.com is utilized by more than 200 colleges and universities nationwide. Clay serves as the Executive Camp Director for the BrandonClayScouting.com National Training Academies. He is a McDonald's All-American Game Selection Committee member. Clay serves on the Naismith Trophy Men's / Women's College Player of the Year Academy and is the National Coordinator of Voting for the Boys / Girls All-American Teams. He has been involved in the community since 2001. You can reach Clay at BrandonClay@PeachStateBasketball.com