ATLANTA — Day two of the Peach State Basketball Holiday Invitational was filled with games that were very competitive and most were not decided until the final buzzer sounded. The competition was turned up a notch from yesterday as teams were starting to settle in and find their identities after shaking off first game jitters. Although most players deal with minor difficulties, there is something to be said for players who can face adversity and still effectively perform to their usual level of play, if not better.
Katie Frerking, a Wesleyan (Norcross, Ga.) senior from John's Creek, Ga., and Aysia Bugg, a junior at Bolingbrook (Ill.), have seen their share of adversity and difficult situations so far in this tournament.
Who is Katie Frerking?
Frerking, the 6-foot-1 wing who has signed with Auburn, has been fantastic in the first two games, scoring 26 points in the one-point loss to Bolingbrook and 17 points in a win over homework for kids online Alcovy (Ga.). Her 26-point performance was gutsy to say the least as she injured her hand after falling on it, but remained in the game. Although she seemed to be favoring that hand, she is no stranger to injuries or playing through pain since injuring her anterior cruciate ligament during her freshman season.
The best contribution she gives to her team is her ability to keep her composure under any circumstance. Whether her team has the lead or is fighting back from a deficit, she always has the same demeanor and look on her face. She is a player who is capable of putting up big numbers and still does all of the little things that do not show up in a stat sheet.
Even though Wesleyan will not be playing in the championship game, Frerking and the Wolves have their work cut out for them because they take on Buford (Ga.) in the fifth place game of the Red division.
What's the scoop on Aysia Bugg and what is her help how to write essay role for Bolingbrook?
Bugg is a 5-9 junior who can be used anywhere on the floor for Bolingbrook. She has had to play out of position since the Panthers are without their senior point guard, Kennedy Cattenhead, who suffered an injury to her knee before coming to the tournament. Bugg has embraced her new responsibilities and has come into her own through out the past two games.
She had an outstanding first game against Wesleyan and willed her team to a 61-60 victory to advance Bolingbrook to the semifinal. It didn't matter if she had to break the press on her own or find a way to score out of a double team, she was ready and willing to do it. Bugg welcomed every opportunity to gain an advantage over the Wolves and was the "Johnny on the spot" for the Panthers on offense and defense.
Bolingbrook lost to Riverdale with a final score of 62-50 and Bugg finished with 14 points. The Panthers will play Holy Cross (Kensington, Md.) in the third place game help in writing scientific papers of the Red division.
View Bugg and Frerking squaring off in the Holiday Invitational first round #PeachStateTV
AROUND THE RIM:
Te'a Cooper dropped 24 points in the McEachern (Powder Springs, Ga.) 55-45 win over Forest Park (Ga.).
Kaela Davis scored 21 points in the 62-48 win for Buford (Ga.) over St. Francis (Alpharetta, Ga.). Buford will take on Wesleyan (Ga.) in the third place game of the Red division.
Shelbie Davenport of Riverdale High School (Murfreesboro, Tenn.) had 18 points in the first half including 4 3-pointers. She finished the game with 22 points in the semi final win over Bolingbrook.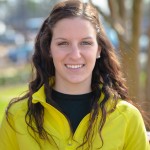 Rebecca Gray is a contributor to Peach State Media. She's been in the community as an evaluator and a columnist since 2008. She also serves on the Naismith Awards selection committee. Gray played college basketball at both Kentucky and North Carolina.