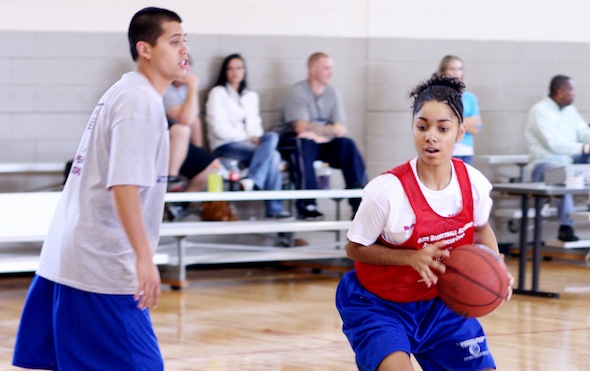 FRANKLIN, Tenn. – Teams from seventeen states and coaches from over 100 colleges and universities converged at A Game facility this week for one of the newest premier tournaments during the July open period. An intimate setting combined with first class competition made the Real Deal in the 'Ville an immediate success.
By: Jonathan Hemingway
Featured Game
we write essays
Georgia Hoopstars Futures versus Indy Spiece Gym Rats
Team PSB Division Championship
Georgia Hoopstars Futures – JD Davis
Road to the Ship:
1st Round 47-43 over Hollywood Eagles Jr.
2nd Round 53-42 over Blue Star Virginia
Spiece Gym Rats Silver – Danny Riego
Road to the Ship:
1st Round 69-47 over Tennesse Threat
2nd Round 55-44 over Lady Zoom
A big part of summer basketball is watching how underclassmen develop. The Real Deal in the 'Ville provided a making an essay outline perfect arena for young players to compete and get exposure in front of numerous Division one coaches. In this younger bracket, it was the Georgia Hoopstars Futures and the Spiece Gym Rats Silver who emerged in the championship game. CiCi Buford powered the Hoopstars attack with a strong attack in the lane, while the Gym Rats were lead by two dynamic guards in Tiara Murphy and Darby Maggard.
You can view the full game broadcast here:

Jonathan Hemingway is the Assistant Director of Scouting for the JumpOffPlus.com. The service is used by more than 150 colleges and universities nationwide. He also serves on the selection committee for the EBA All-American, Fab Five and Super 64 Camps. He has been involved in the community since 2002 as a coach, camp director and evaluator. You can reach him via email at JonathanHemingway@PeachStateBasketball.com and follow him on twitter @JLHemingway