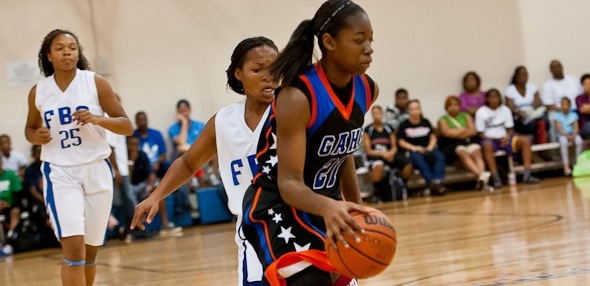 FRANKLIN, Tenn. – Teams from 17 states and coaches from over 100 colleges and universities converged at A Game facility this week for one of the newest premier tournaments during the July open period. An intimate setting combined with first class competition made the Real Deal in the 'Ville an immediate success.
By: Jonathan Hemingway
Featured Game
Georgia Hoopstars live essay help Black versus Missouri Phenom – PBR
Team EBA Division Championship
Georgia Hoopstars Black – JD Davis
Road to the Ship:
1st Round 54-29 over Maine Firecrackers
2nd Round 79-53 over Team Arkansas Elite Hogue
Missouri Phenom – Eric Stamps
Road to the Ship:
1st Round 62-39 over Tennesse Team Pride Stark
2nd Round 53-39 over Louisville Lady Legends
In the second annual Real Deal in the 'Ville, the championship game stage was set for a thrilling showdown of literary analysis essay edgar allan poe two premier summer travel teams. The Hoopstars were led to the title game by versatile forward Breanna Richardson, who has the been the stock riser of the first half of July. The Phenom were powered in the early rounds by Napheesa Collier. The 2015 grad had a number of Division one coaches following her and her teammates to the Real Deal in the 'Ville.
You can view the full game broadcast here:
Jonathan Hemingway is the Assistant Director of Scouting for the JumpOffPlus.com. The service is used by more than 150 colleges and universities nationwide. He also serves on the selection committee for the EBA All-American, Fab Five and Super 64 Camps. He has been involved in the community since 2002 as a coach, camp director and evaluator. You can reach him via email at JonathanHemingway@PeachStateBasketball.com and follow him on twitter @JLHemingway