The Nautilus Express are a staple program within the #PSBFamily. They consistently bring prospects who are being tracked and recruited by programs up and down the eastern seaboard. Here is a review of what they have accomplished in 2015.

Program Director
Justin Wimmer
Program Headquarters
Bristol, VA
Official Twitter
Official Website
Nautilus Express Girls Basketball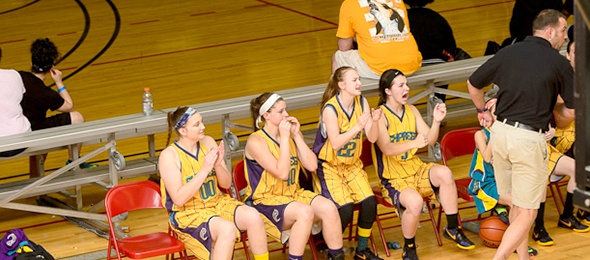 Committed 2016 Players
Kaely Gose – Lincoln Memorial
Jordan Houseright – Wofford
Ragan Wiseman – Richmond
Uncommitted 2016 Players
Kara Stafford
Notable Alumnae

Liz Basham (2004) – Virginia Tech
Ashley Buckhannon (2009) – Radford
Mak Campbell (2011) – Western Carolina
Blaine Frohlich (2010) – Columbia
Shelby Hicks – USC-Upsate
Dee Montgomery (2009) – University of Massachusetts
Sasha Morisette (2015) – TSSAA Class AAA All-State Team
Natalie Pickwell (2009) – ETSU
Juli Osborn (2011) – Campbell
Nancy Thacker (2011) – Western Carolina
Mika Wester (2015) – Western Carolina
Sam Williams (2009) – Georgia Southern

PSB Tournaments Attended:
#PSBTipOffClassic
#PSBSummerInvite
#PSBPower48
Program Vision from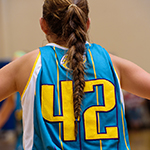 The Nautilus Express are known for their competitive mentality on the court. That energy starts with their coach, Justin Wimmer, who always demands the best from his players. Wimmer's vision for the program is quality. In his words, "It is our aim to help develop quality young ladies on and off the court."
Coach Wimmer also mentions how his program appreciates the opportunities that they are blessed with each year. He says, "We were able to play against the best competition in the nation this year. In the process we were able to grow as individuals and as a team. That daily competition helps all of us reach our dreams and fulfill our goals."
Individual Standouts
The best way to describe the 2015 edition of the Nautilus Express is with the word SIZE. It started with 6-foot-1 forward Ragan Wiseman of Floyd, Va. The 3-star forward brought versatility and skill to the Nautilus line-up. Her skill should point to a productive career at the University of Richmond in future years.
Feature Player Evaluation of Ragan Wiseman courtesy of @KrisWatkinsPSB
Wofford signee Jordan Houseright of Gate City, Va., is another Nautilus player with size. Standing at 6-2 she showed great ability to finish around the basket in July at the #PSBPower48. Add in wing Kaely Gose of Nickelsville, Va., who stands at 6-foot who signed with Lincoln Memorial University and the Nautilus Express made it tough for opponents in the lane.
Future
Coach Wimmer's team will not be devoid of size next year. Class of 2017 center Dejah Carter of Bluefiled, Va., stands at 6-3. She will bring an important presence in the lane of both ends of the floor. However, more importantly will be the experience that coach Wimmer returns in the back court. The duo of class of 2017 combo guards Lexi Kiser of Bluefield, Va., and Savannah Dunford of Max Meadows, Va., will be important. Both are skilled handlers and shot makers who will be ready to make an even bigger impact next season. Also keep an eye on the development of 5-7 guard Makenzy Bennett of Jonesborough, Tenn. She also spent a year adding pieces to her game.
Feature Player Evaluation of Lexi Kiser courtesy of @KrisWatkinsPSB

Outside of the class of 2017, the Nautilus have players who are ready to emerge as next up within the program. Class of 2018 Callie Haderer of Bristol, Va., spent a year gaining valuable experience for coach Wimmer as an underclassman. Also look for Emily Breeding of Abingdon, Va., to emerge as a primary handler for the Nautilus Express in upcoming years. She showed showed her skills very well last June at the #EBASuper64 Camp.
@SUVtv Video from the #PSBTipOffClassic: Nautilus Express vs. Toledo Thunder



Jonathan Hemingway is the Assistant Director of Scouting for the JumpOffPlus.com International Scouting Report, is on the Naismith Trophy Board of Selectors and owns CoachHemi.com, the go-to source for coaches for X's and O's.  He is the floor director of #TeamEBA camps, a site director for #TeamPSB tournaments and can be reached at [email protected].