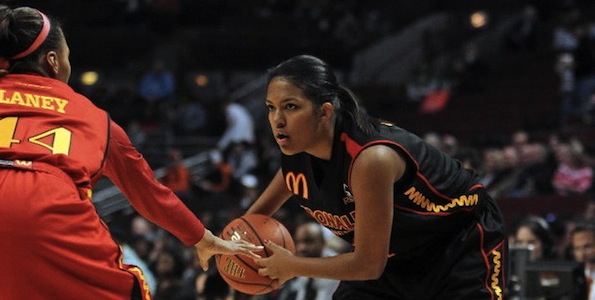 Suwanee, GA – With five of the last six programs to win the NCAA Division I National Championship (Purdue, Maryland, Notre Dame, Tennessee, UConn) in attendance this weekend, the stakes were high for some of the Tip-Off Classic's top players. Here are six players who rose to the challenge that the competition on the floor as well as the pressure that the faces on the backline can help to create:
By: Brandon Clay
Follow @BrandonClayPSB


Gigi Bailey, 6'4″, C
Lady Phoenix South
(Charlotte Christian/Charlotte, NC)
Class of 2013
In a marquee game vs. the Georgia ICE, Bailey made her presence felt with right at 20 points scoring in a variety of ways including a face-up jumper coupled with a nice touch around the rim. She has a bigtime body frame and with continued skill development is looking like a Top 40 player in the class.
medical essay writing service Jeraldine Campbell, 5'9″, SG
Mississippi Hoop Dreams
(Noxubee County/Macon, MS)
Class of 2011
There is nothing more exciting than seeing a new face especially when the player is a probable Top 50 prospect. Campbell is strong, athletic, bruising guard with real game on both ends – she attacks the lane tough similar to a younger Baron Davis at UCLA. Her quick change of direction crossover lets her get where she wants on the floor off the bounce as she scored a game winning basket in overtime on Saturday night on a left to right crossover to create driving space.
Chandler Cooper, 5'10", SG
Drake Reed Basketball Club
(Clarksville/Clarksville, TN)
Class of 2012
There is nothing more exciting than seeing a new face especially when the player is a probable Top 50 prospect – unless it happens twice in one weekend at a Peach State event. A long, wiry wing player Cooper looks a lot like Taylor Greenfield (Class of 2011/Huxley, IA). Cooper might paper research writing not have Greenfield's height (6-foot-2) but she has a shot that might make her the class' premier shooter. Add that to Chandler's skill handling the ball in the open floor plus a willingness to defend and she is a player for BCS and top shelf mid majors alike to follow her schedule this summer.
Morgan Jones, 6'2″, SF
D.E.B.O.
(Lake Mary/Orlando, FL)
Class of 2011
We see hundreds of players each year starting with players as young as sixth or seventh grade. Jones is a prime example as we have double digit evaluations of the versatile wing prospect. This evaluation varies greatly from the rest as Morgan seems to have taken real ownership for the development of her game. That's great news for potential college coaches and bad news for potential opponents. Jones can score from the block, shot the spot three and create space with stepbacks. She'll be in Colorado for the USA Trials in June and another evaluation like this could rebuttal essay help her cause to be named an All-American next spring. Head coaches will follow her every move in July.
Tremaine McCullough, 5'7″, PG
Florida Girls Basketball
(Wekiva/Orlando, FL)
Class of 2013
McCullough was a standout in a tournament full of talented underclass players. She's a name to remember as the summer progresses. Her strength and quickness at the point position helps her get to the rim at will. Developing a real jumper will be the next step for this young floor general.
April Wilson, 5'7″, PG
Louisville Lady Legends
(Dupont Manual/Louisville, KY)
Class of 2012
Wilson – a Top 50 prospect in the JumpOffPlus.com rankings – looked great this weekend as she showed her speed coupled with a real skill set. She was a problem in both big time games vs the Georgia Hoopstars and the Drake Reed Basketball Club. She displayed a real jumper, handle and was consistent during all four games.