Lawrenceville, Ga.— The EBA Top 40 Camp jumped to a quick start on day one as the individual skill development session showcased some impressive and powerful dunks. Prospects from the deep south were able to perfect various drills before moving on to live action, where the high-flying continued and fast-paced transition basketball was in ful effect. Here are a few standout players from day one.
#EBATop40 'Nuff Said @100J_ush pic.twitter.com/Mli8Arfy4v

— Jonathan Hemingway (@JLHemingwayPSB) March 6, 2016
Class of 2017 shooting guard, Jordan Usher of Woodstock, Ga., made his presence felt early Saturday evening as he slammed down a between the legs dunk during individual skill development. Usher is a 6-foot-6powerhouse with incredible finishing ability at the rim. He has some touch from mid-range and behind the perimeter, but will finish over defenders at the basket if dribbling downhill.
Alphonso Willis of Loganville, Ga. plays to win. The 2016 point guard competed in every rep of every drill throughout the entire first session. He can go get a bucket if you need him to and facilitates after beating the initial defender as well. Willis operates well in the open court, but can finish with contact at the rim as well.
Class of 2017 guard, Nick Stuck of Lithia, Fla., is deceivingly fast with the ball in his hands. His ability to beat the defender off of his first step gives him the advantage on the offensive end. Stuck also does a great job of moving without the ball and grabbing boards on both ends of the floor.
Cam Rowland, a 2019 guard out of Suwanee, Ga., has great court sense and vision with the ball in his hands. Rowland can create in the open floor and automatic if you give him a clean look from the perimeter. He is not shy about pulling the trigger as he pulled from 40 feet in transition and knocked the bottom out of the ne
Class of 2017 shooting guard, Trevor Gulley of Snellville, Ga., put on a shooting clinic throughout the evening. Gulley finds his shots in the flow of the game and utilizes the shot fake well if you over play him on the perimeter.
#EBATop40 National Camp Stars:@reidwalker2017@20_getsbucketss@100J_ush@Monaire_M@Chosen1Brown@BoogieRowland pic.twitter.com/g8DaLkWh1o

— Brandon Clay (@BrandonClayPSB) March 6, 2016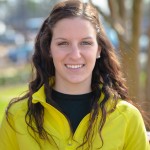 Rebecca Gray is a contributor to Peach State Basketball. She's been in the community as an evaluator and a columnist since 2008. She also serves on the Naismith Awards selection committee. Gray played college basketball at both Kentucky and North Carolina.