LAWRENCEVILLE, Ga. – The Elite Basketball Academy Super 64 Camp brought 30 of the region's top prospects to Central Gwinnett High School looking to grow their games before the July evaluation period. Held on a weekend where most high school prospects are off from their school team functions, Super 64 Camp provides a hyper competitive yet controlled environment for prospects to sharpen their skills.
Isaiah Lewis
Dylan Orr
Logan Ortiz
L. Pierre
Quinn Richey
Kahmal Wiley

STORY: https://t.co/nuWNK7pbUi pic.twitter.com/cg60uGa1YA

— Brandon Clay (@BrandonClayPSB) June 5, 2016
Here is a look at several campers who rose to the occasion on Saturday:
---
Quinn Richey | 6'5" | Mount Pisgah | Class of 2019
'19 G Quinn Richey (GA) is ready for #EBASuper64 Camp this weekend.

HIS PAGE: https://t.co/14vdibAV3Q pic.twitter.com/26IuAXJlEP

— Brandon Clay (@BrandonClayPSB) June 2, 2016
Richey of Alpharetta, Ga., made an immediate impact on day one of the EBA Super 64 Camp. Richey has a strong skill set out on the perimeter, but plays with a sense of calmness and control on the court. He is a savvy guard with the ability to pull up in transition or get to the rim for a bucket. When is has a smaller defender playing him, he is comfortable in the lane and also has a quick release when rising up for a jumper.
Dylan Orr | 6'7" | Banks County | Class of 2018
'18 @dylanorr40 has been trying to rip the rim off all day @JLHemingwayPSB @BrandonClayPSB pic.twitter.com/mErMkFOCl9

— Kris Watkins (@KrisWatkinsPSB) June 4, 2016
Orr, a rising junior forward out of Homer, Ga., provided some high-flying entertainment in the skill break down session. Orr showcased his vertical and explosiveness off the screen for a couple of power dunks throughout the day. He plays well out of the pick-and-roll as he can dive for a drop off in the lane, or pick and pop for a midrange jumper.
Isaiah Lewis | 6'4" | Lanier | Class of 2018
'18 Isaiah Lewis @Sauxy_Zay
Showing off his athleticism during skill sessions pic.twitter.com/pGEmgCVOGm

— Kris Watkins (@KrisWatkinsPSB) June 4, 2016
Lewis of Sugar Hill, Ga., played well during the transition series in the afternoon session. The class of 2018 wing has good length and a nice midrange game. Lewis has strong hands when operating in traffic through the lane and a soft touch at the rim. He also made some great reads on defense as well.
Kahmal Wiley | 6'4" | Banks County | Class of 2017
'17 Kahmal Wiley (GA) is a problem around the rim. He's in Sat/Sun.

JOIN HIM: https://t.co/ZPLIkFFqN4 pic.twitter.com/RP2G63cK9Y

— Brandon Clay (@BrandonClayPSB) June 1, 2016
Wiley of Homer, Ga., proved himself as one of the top performing post players of day one. Wiley like to mix it up in the lane and uses his size and strength to his advantage. He is capable of facing up for a midrange jumper, but also has the footwork and touch in the lane.
AROUND THE RIM
Keep an eye on class of 2019 forward Logan Ortiz of Riverview, Fla. At 6-foot-6, he has the physical aptitude to be a high level player for the Tampa Titans club over the next three summers.
Class of 2016 guard Anterion Hicks of Grayson, Ga., is an available late prospect. Our previous evaluations of Hicks indicated that his calling card is that as a hard worker on both ends and his play here backed that up.
Class of 2020 guard Lawrence Pierre of Denham Springs, La., had the crisp game to match his fresh haircut. Pierre, who earned the nickname Odell Beckham, has the speed and quickness to make plays in the open floor.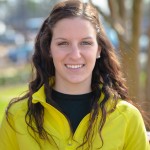 Rebecca Dyer is a contributor to Peach State Basketball. She's been in the community as an evaluator and a columnist since 2008. She also serves on the Naismith Awards selection committee. Dyer played college basketball at both Kentucky and North Carolina. You can reach Dyer at [email protected]

Brandon Clay is the owner of Peach State Basketball, Inc., and BrandonClayScouting.com. He serves as the Executive Camp Director for the Elite Basketball Academy Camps. Clay is a McDonald's All-American Game Selection Committee member. He also votes on the Naismith Trophy Men's / Women's College Player of the Year Academy and is the HS Boys / Girls All-American Team Board of Selectors Chairperson. He has been involved in the community since 2001. You can reach Clay at [email protected]