AUSTIN, Texas – Last year, we were on hand to witness Texas coach Karen Aston and her staff – Travis Mays, Jalie Mitchell and George Washington – lead their team to an overtime victory over Oklahoma. Tonight, the No. 14 Longhorns were again matched up with their Big 12 rival who entered the game ranked at No. 24. For the second straight year, Aston's team rose to a challenge in extra time as the game went to double overtime before the Longhorns won 84 to 81.
1) Imani McGee-Stafford played like a Naismith Watch List member.
A 6-foot-7 junior post player, Imani McGee-Stafford has started to come into her own as of late. She finished the game tonight with 15 points, 11 rebounds and three blocks in just 29 minutes as she battled foul trouble throughout the contest. When she's healthy and controlling the interior like she did tonight, there might not be five better in the women's game than McGee-Stafford. A high school All-American, the bar for her success coming into corrections research paper and evaluation the program was high and more nights like this will help her reach the pinnacles that she planned to reach when she came from Los Angeles.
2) Ariel Atkins isn't playing like a freshman.
Ranked as the No. 3 prospect in the country last spring by ProspectsNation.com, much was expected of Ariel Atkins from this season's opening tip. The only thing that has slowed the former five-star prep down so far is an ankle injury just before the first of the year. Atkins showed no ill effects of that injury on this night finishing with 21 points on the night including multiple key baskets, free throws to close this one out for the home team. Like McGee-Stafford has done, Atkins will have plenty of chances to prove herself as a Naismith Watch List capable player going into her sophomore season in Austin.

3) Even with Nneka Enemkpali out for the season, Aston's team is deep.
Losing Enemkpali, a senior forward who is a potential first round WNBA selection, with a knee injury last week had the Longhorns looking to revamp their style of play. Coach college application essay assistance Aston didn't have to look far as she dialed up junior guards, Empress Davenport and Brady Sanders, for key roles in this win. Davenport responded with a 13 point, eight rebound performance in 25 minutes. Sanders contributed with 13 points of her own in 48 minutes of play. Aston and her staff also received key play from freshman point guard Brooke McCarty who guided the ship like a grizzled veteran. She finished with eight assists and six rebounds on the night.
4) We all go through valleys but gotta fight through.
Those words from the aforementioned Mays after the game resonated loudly in the coaches office. In this case, the Longhorns started out the season with wins over storied programs including Stanford and Tennessee. Since Big 12 play began, the Longhorns have battled injury and conference foes losing to Baylor, Iowa State and Oklahoma. That said their inspired play tonight should put the league on notice that this group is capable of winning on any night down the stretch.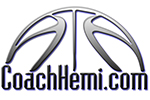 5) Quality depth on the roster shouldn't be an issue essay community service in Austin anytime soon.
With each recruiting class in Aston's short stint in the first chair, the Longhorns have seen a talent increase each season. There is more help on the way as they'll welcome two newly minted McDonald's All-American Game selections in Lashann Higgs and Jordan Hosey next season. Both are ranked in the ProspectsNation.com senior class ELITE 25 at No. 8 and No. 13 respectively. Aston and her staff haven't stopped in the 2015 class as they already have an elite prep secured in 2016 as well in No. 21 Alecia Sutton. We don't expect this trend to tail off. If anything, look for more top shelf prospects to sign on to be a part of the movement in Austin.

Brandon Clay is the owner of the JumpOffPlus.com International Report, Peach State Basketball, Inc., and ProspectsNation.com. The JumpOffPlus.com is picked up by more than 200 colleges and universities nationwide. He serves as the Executive Camp Director for the Elite Basketball Academy Camps. Clay has been involved in the community since 2001. You can reach him at [email protected]